"A Legend"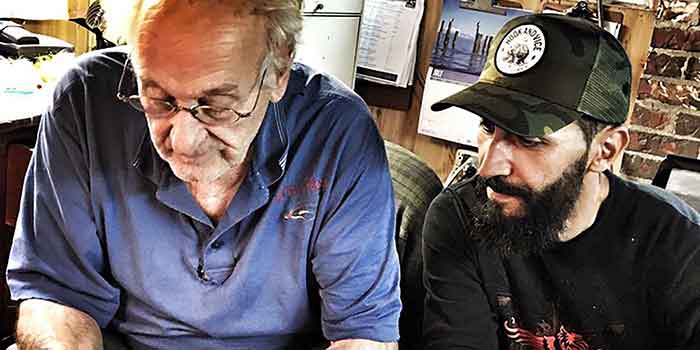 "A Legend" – By Reza Zahedi & Karishma Pourghassemi.
Let me start my blog by asking what do you consider a Legend in your books?
For us a Legend is Mr.Art Limber, a man with many words, with many life long story's and a man who has put so much inspiration into a hobbie that I have loved and enjoyed for the past few years. The knowledge the education, love, care, and passion this man has and does continue to have for the sport we call Fly Fishing "THE LEGEND ART LIMBER".
Our trip started off like this…
We decided to get away as we had just lost our beloved pet after 13 years of battleling with liver disease so we thought a getaway to clear our thoughts would be the best way to go. We recieved a message by Noel Fox "Owner and Co-founder" for HookandVice directing us to Mr. Art Limber for when we get up to the island to meet him.
And so it began..
The second day being on vancouver island, we decided to spend the day to meet Art. I remember driving up to his amazing cozy home and honestly in away felt a bit sick to my stomach from the joy of meeting such an amazing soul I have heard of.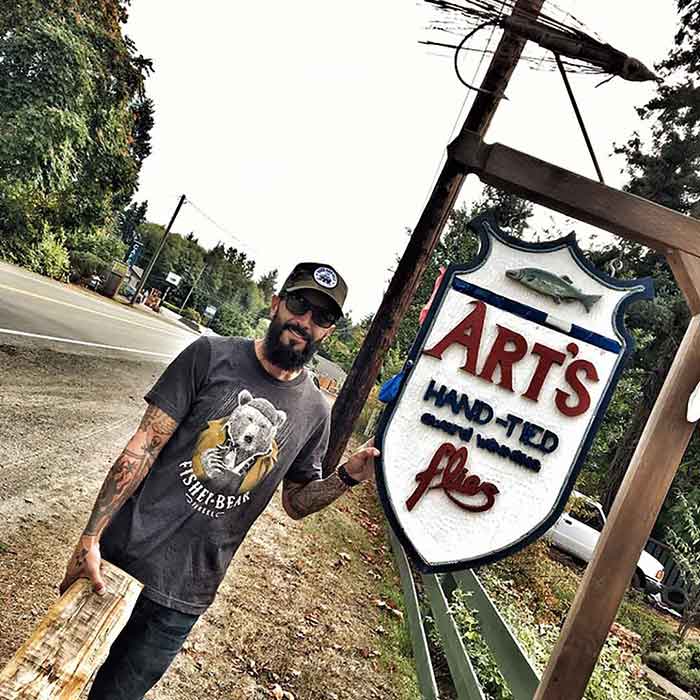 Mr.Art limber was sitting on his porch having a cigarette while he saw us walking closer and closer. He asked us are you two looking for any help? (me and my wife). I put my hand out and said yes I am so glad to meet such a Legend in my life and I was directed your way by a good friend of mine, Noel Fox. Art looked at both of us with a smile and invited us into his beautiful home with open arms.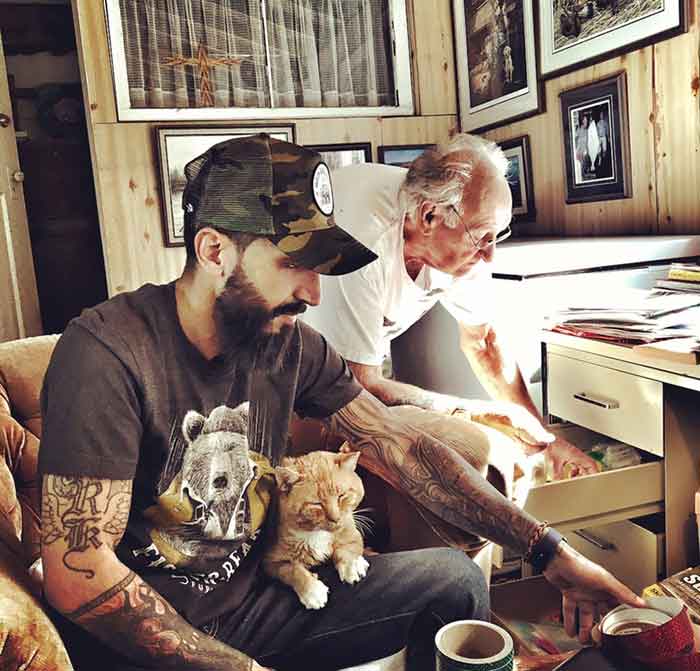 We sat with Art from 10am till late afternoon. "Starving by 4pm but we didnt want to leave" it was our second day in and all we wanted to do is sit with him and hear every single life stories he had about Fly Fishing and  Fly Tying the passion in his voice the love for the sport and the sparkle in his eyes when he would show us how he tied special ways or when he would speak about each and every Fly he made 40 years ago. I have never seen anyone that has so much love for this beautiful sport the way Art does.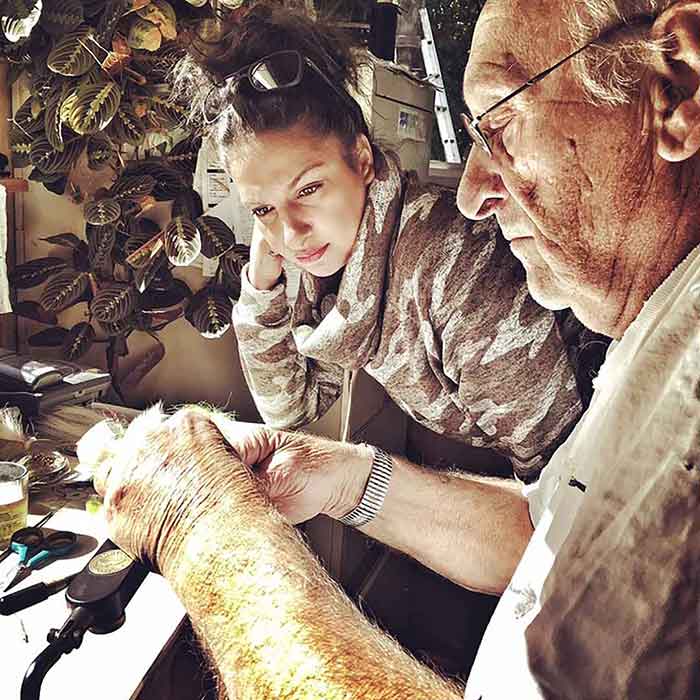 He took us in like we were apart of his family. I will never forget this, a man with purpose, a man with wisdom, a man with passion, a man with respect, education and Love. "This is what I call a Legend in my books". We will always remember our trip of grief that ended up with such happiness and knowledge and not only that but trust into a community that so many have lost.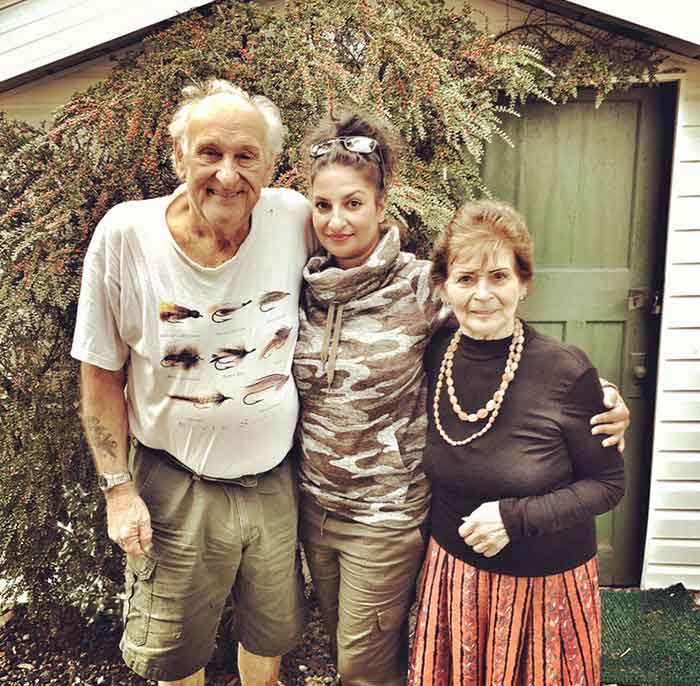 I Thank you so much from the bottom of my heart and so does my wife for letting us into your home. For taking us in like family while teaching us, speaking to us, educating us and giving us the opportunity to be apart of your memories.
Thank you Art Limber! For my purpose in life.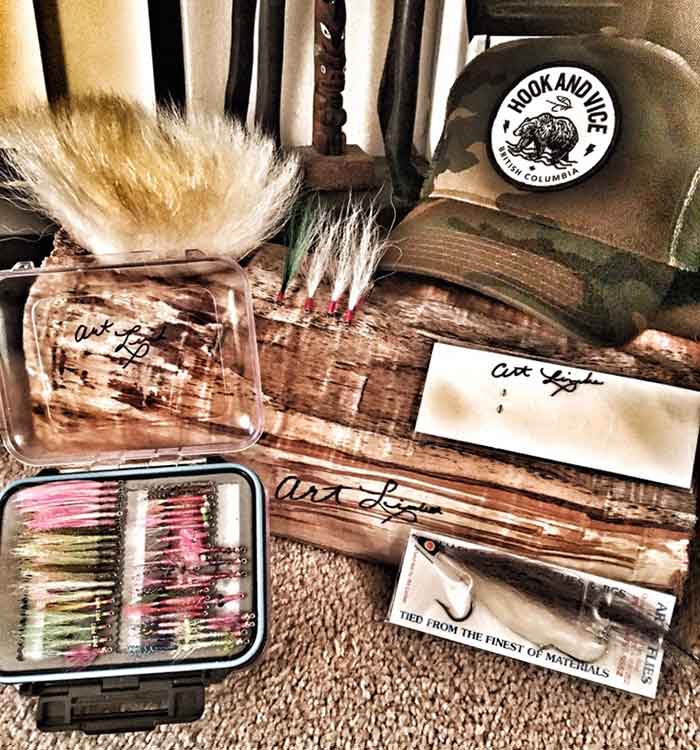 Hook And Vice Legends Series
A documentary short film series featuring the legends of fly fishing in British Columbia and beyond. Our premier doc features Vancouver Island based professional fly tier and long time fly fisherman Art Limber. Art is as Canadian as it gets! His humour, grit and dedication to craftsmanship above all else is what make this a great watch for all audiences.
Reza Zahedi & Karishma Pourghassemi
Hook and Vice Ambassadors, Reza and Karishma are passionate about fishing, supporting local and making the most of life. Their ultimate favorite Hook And Vice cap is the Traditional Camo – Bear.
Follow Reza & Karishma on Instagram at: https://www.instagram.com/fish_game_assassin187/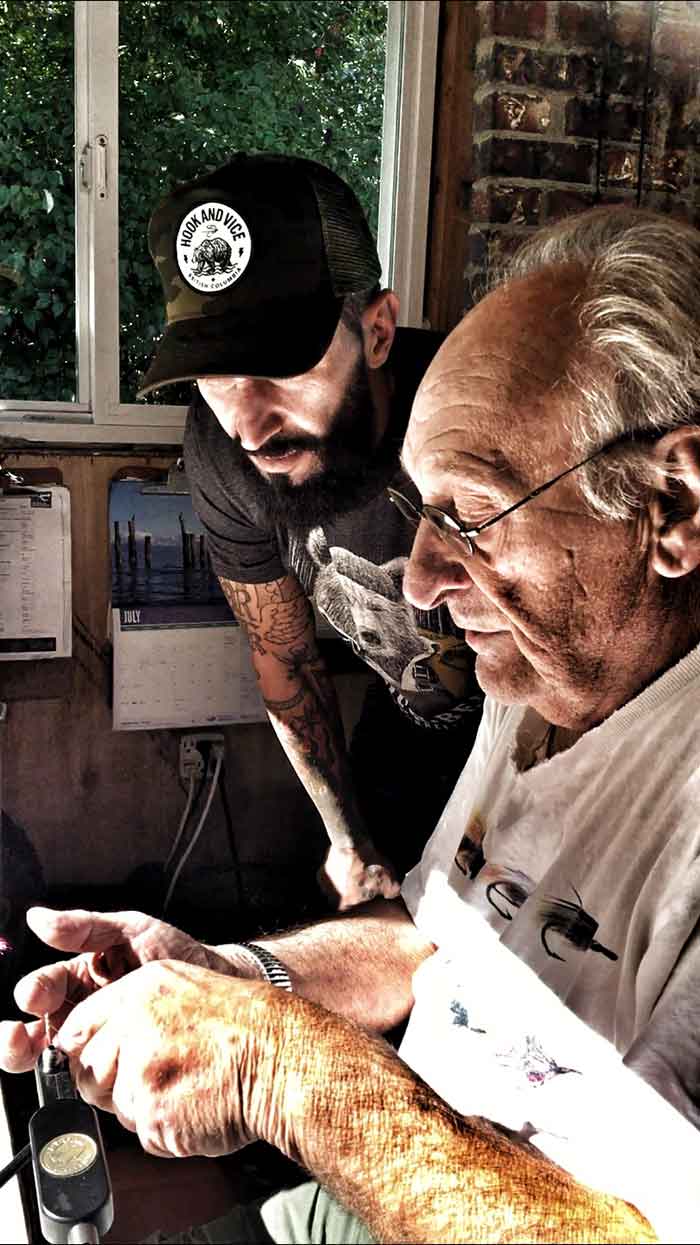 SaveSave
SaveSave
SaveSave
SaveSave
SaveSave