12 months of Fly Fishing
12 Months of Fly Fishing – By Dan Tigchelaar.
When I'm not fly fishing, I'm planning out my next big fishing adventure. Below are a few of my fishing highlights for the months to come.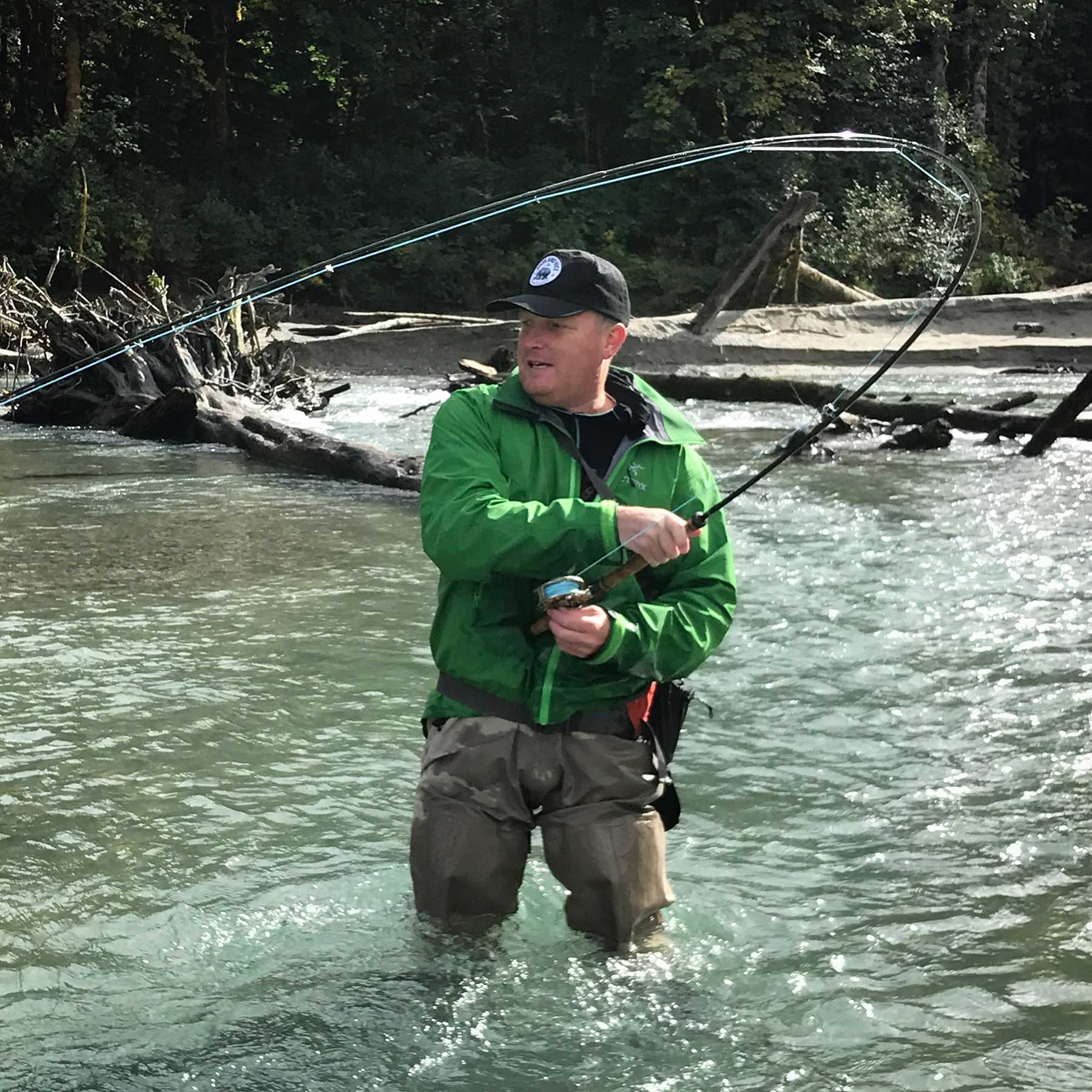 January- The big 3 of salmon in our area has come to an end. The river has likely blown a few times and washed out a lot of the rotting fish into the sound. It is safe to take your dog to the river again. Target Char and Rainbow trout. Flesh patterns, eggs sucking leaches, egg patterns, and trout beads are the way to go. Dream about steelheading but don't put your hours in yet. Prepare for cold hands and frozen guides.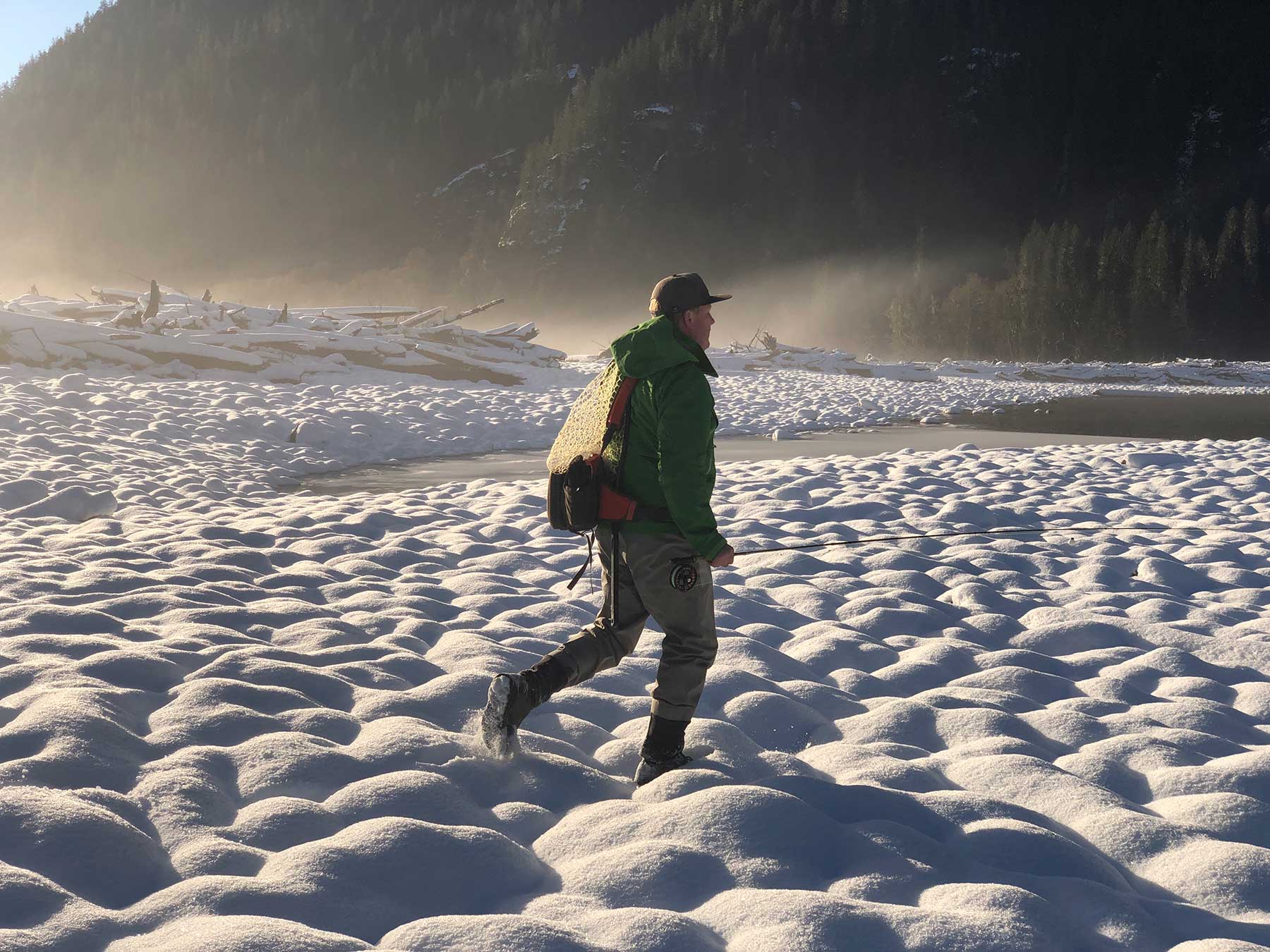 February- Same shit as January. By now you have probably done some permanent damage to the smaller extremities. Start tying flies for steelheading.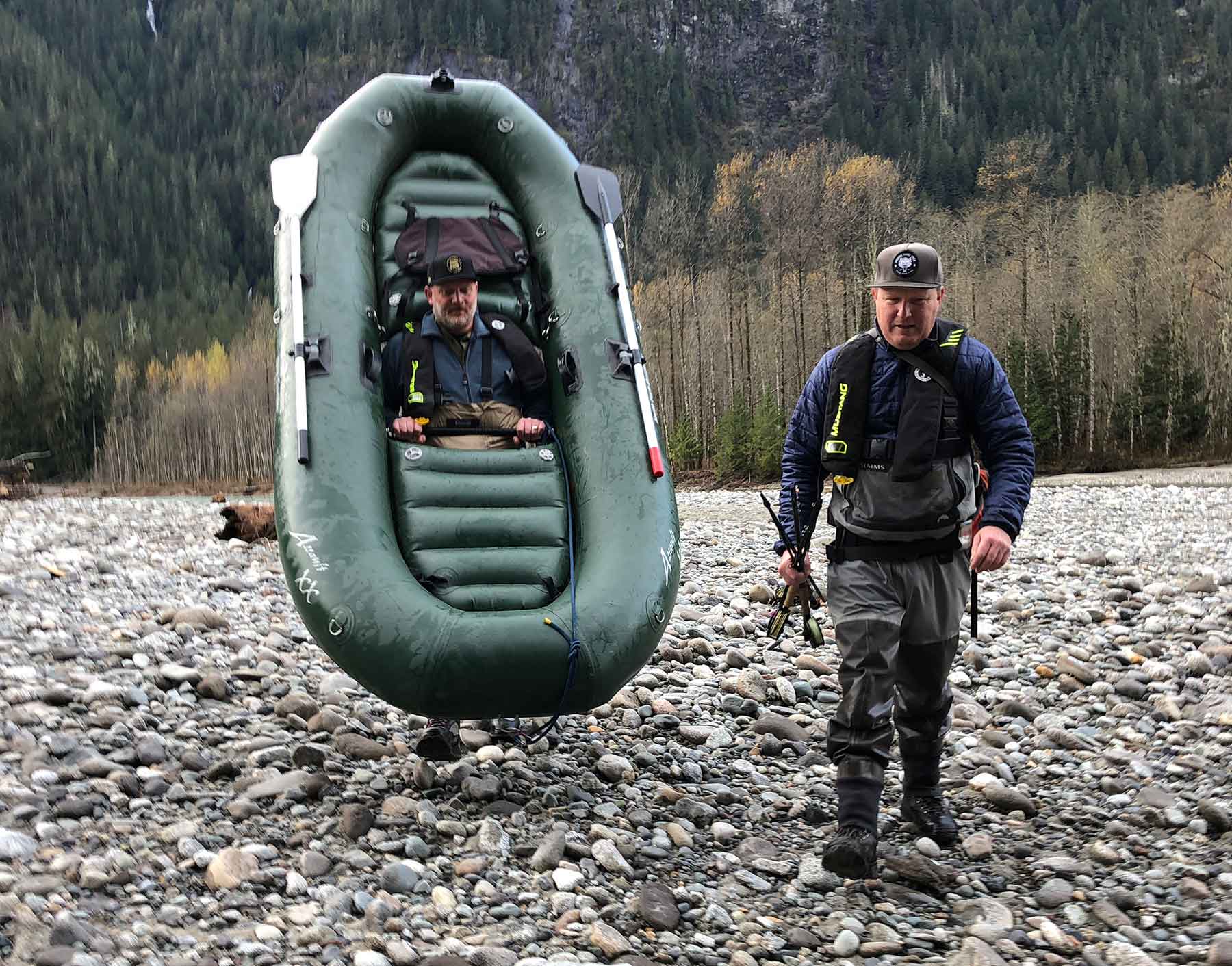 March- Ok, you have caught all the Char you can handle. If you are dirty like me you are getting sick of staring at bobbers. Your truck suspension is going from banging up and down the valley and you have two 4 piece rods that seized from temperature change and are now 2 piece. Side trips up the Lilloet are in order if you have the chops. Start steelheading but pace yourself. Better to spend your time drifting the river and scoping possible holding water and some sneaky put ins. Start dreaming about lake fishing.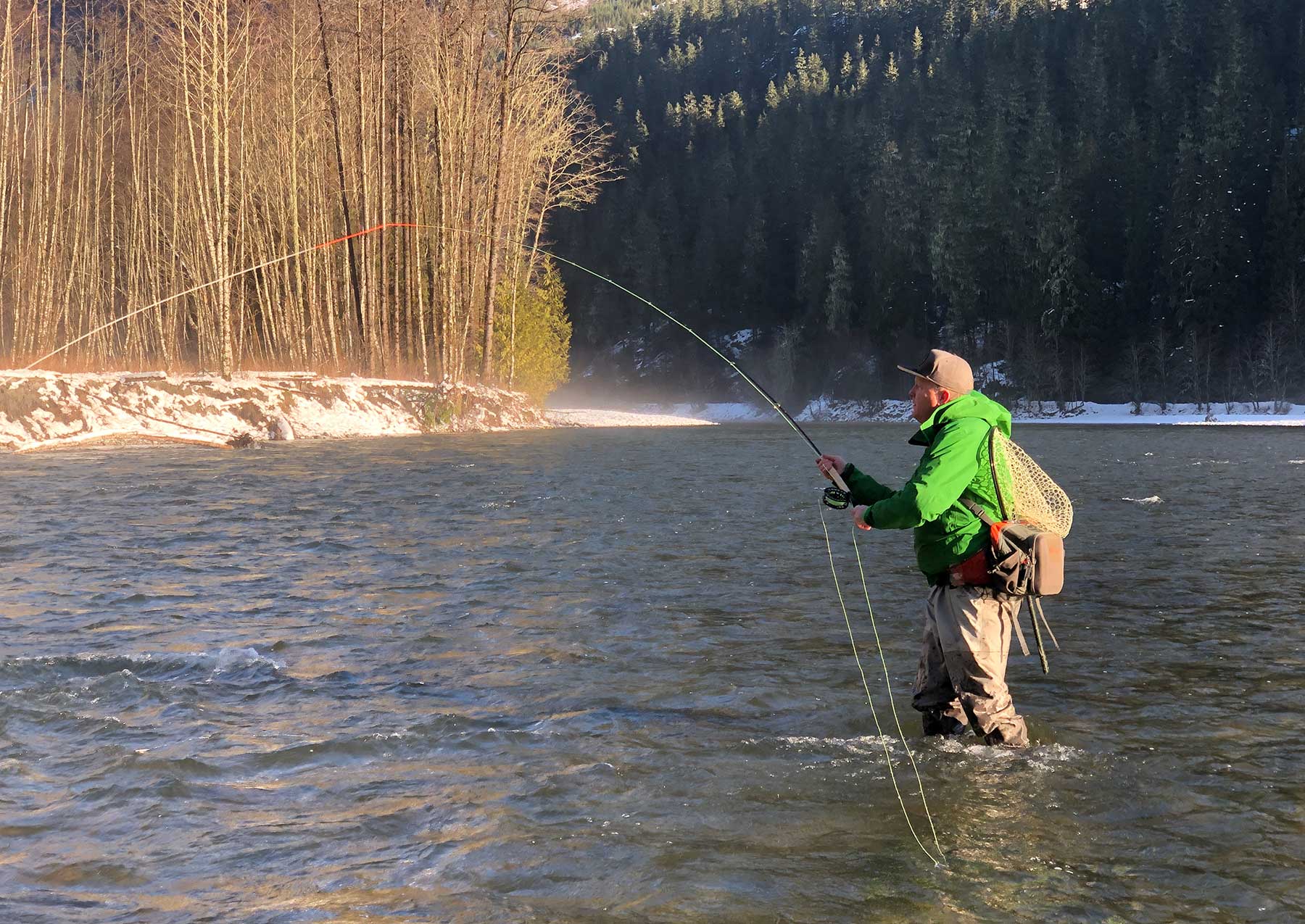 April- If you haven't got your drift game together get on it, now is some good odds for a bit of chrome! Don't forget the spare paddle and life jackets. Spey rods and hobo flies, rafts and the crack of dawn. Unless you plan on spending the night on the river count on some keener being there before you. This is when the ground work you put in helps. If you are me you are getting desperate at this point, questioning your skills and having some real dark thoughts about your future in fishing. If you are like most others you are into your rhythm, found a few holding and moving spots and are hooking up once every few hundred casts. Start obsessing about your lake box, get your glasses out for the switch from tying massive salmon flies to size 18 chironomids. Fire up the boat motor and charge the batteries.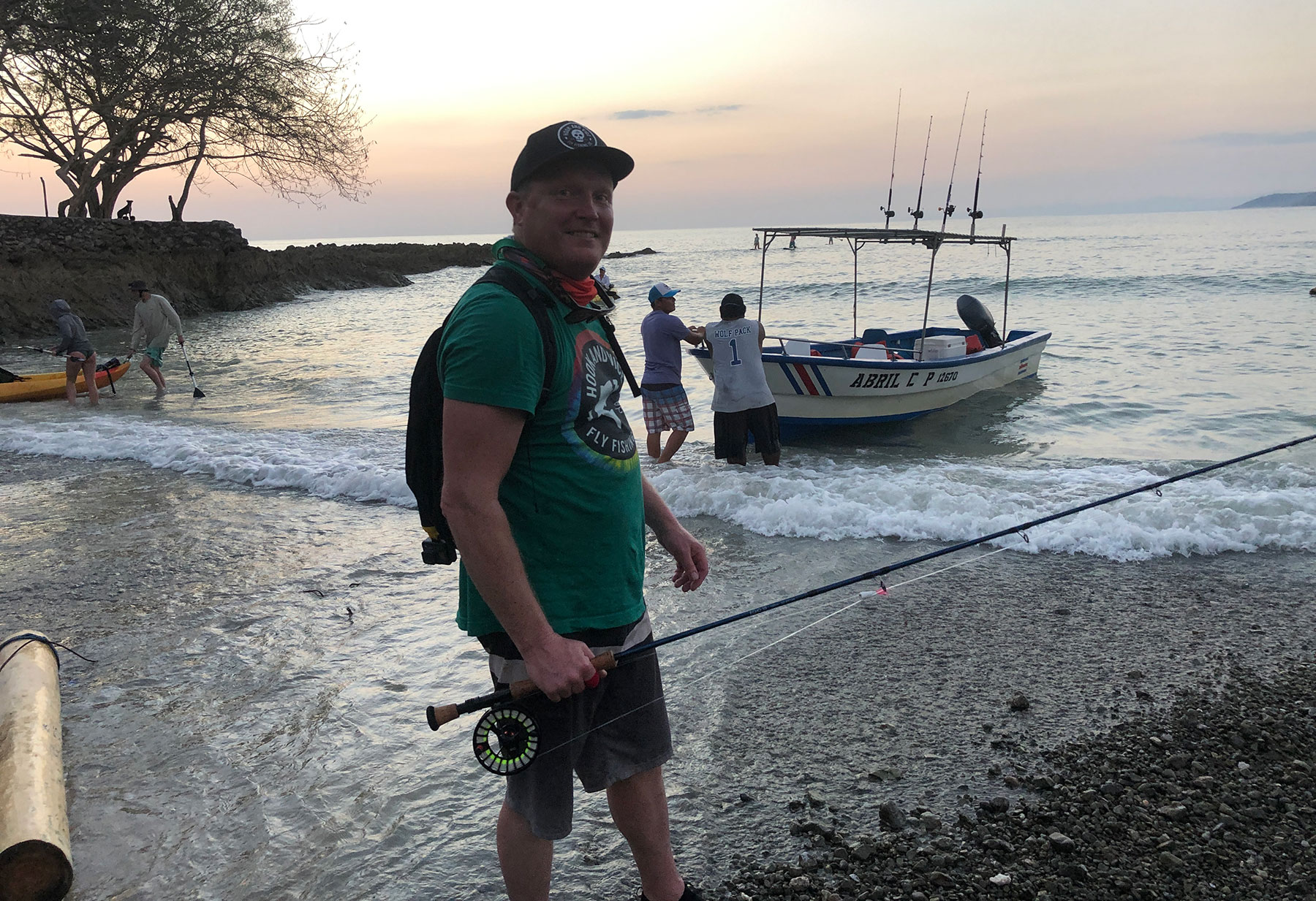 May- Early May can see some melt bumps and be great for the river. Most likely the river system has blown and not coming back until late July. Ice off has probably happened already. If you are lucky enough to live interior it will lead to some incredible fishing but if you are coastal may be better to wait until lakes have turned over. I have jumped the gun a few times only to hit a snow storm, or more often just a murky lake. By mid May interior lake fishing in game on and local lakes are starting to fish well. Some local stocking will have happened. Also a good time to go on a tropical vacation 🙂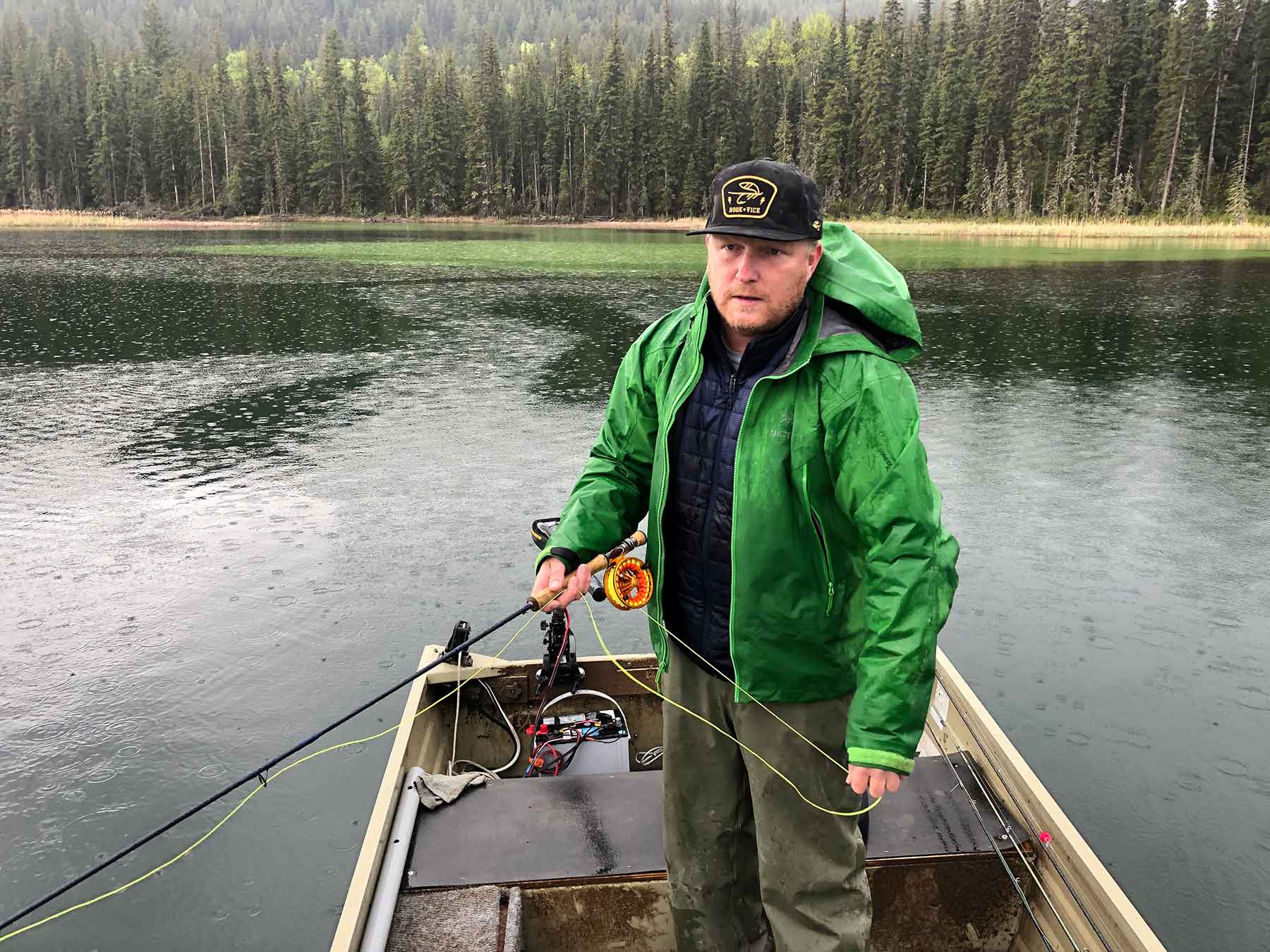 June- Lake fishing is in full swing in both the interior and local lakes. You have had some great days and have had some heart breaks. You broke your favourite rod trying to fish two lines on a great day. The wind you forgot about when dreaming of lake fishing is starting to make you go mad. Start obsessing about the Thompson and Skagit.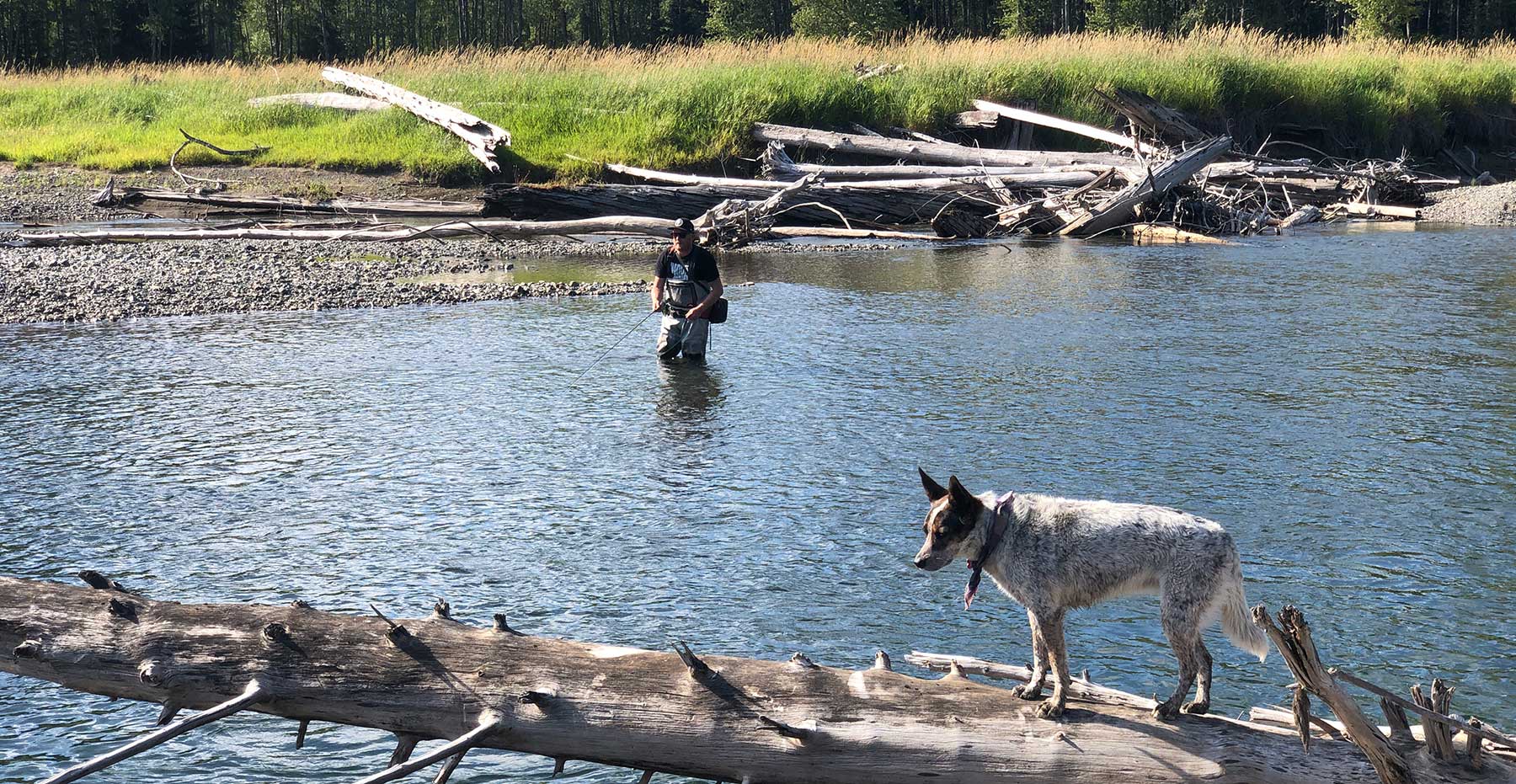 July- You are tired of staring at bobbers. Your shoulder is in constant pain from casting and stripping on the single hand rods. You are covered in after-bite from your two fish trip to the Skagit. Start getting real excited about that Thompson trip. For every 5 big foam bugs you tie throw in a pink one if its an odd year. End of July always brings a few fish to the lower reaches of the rivers.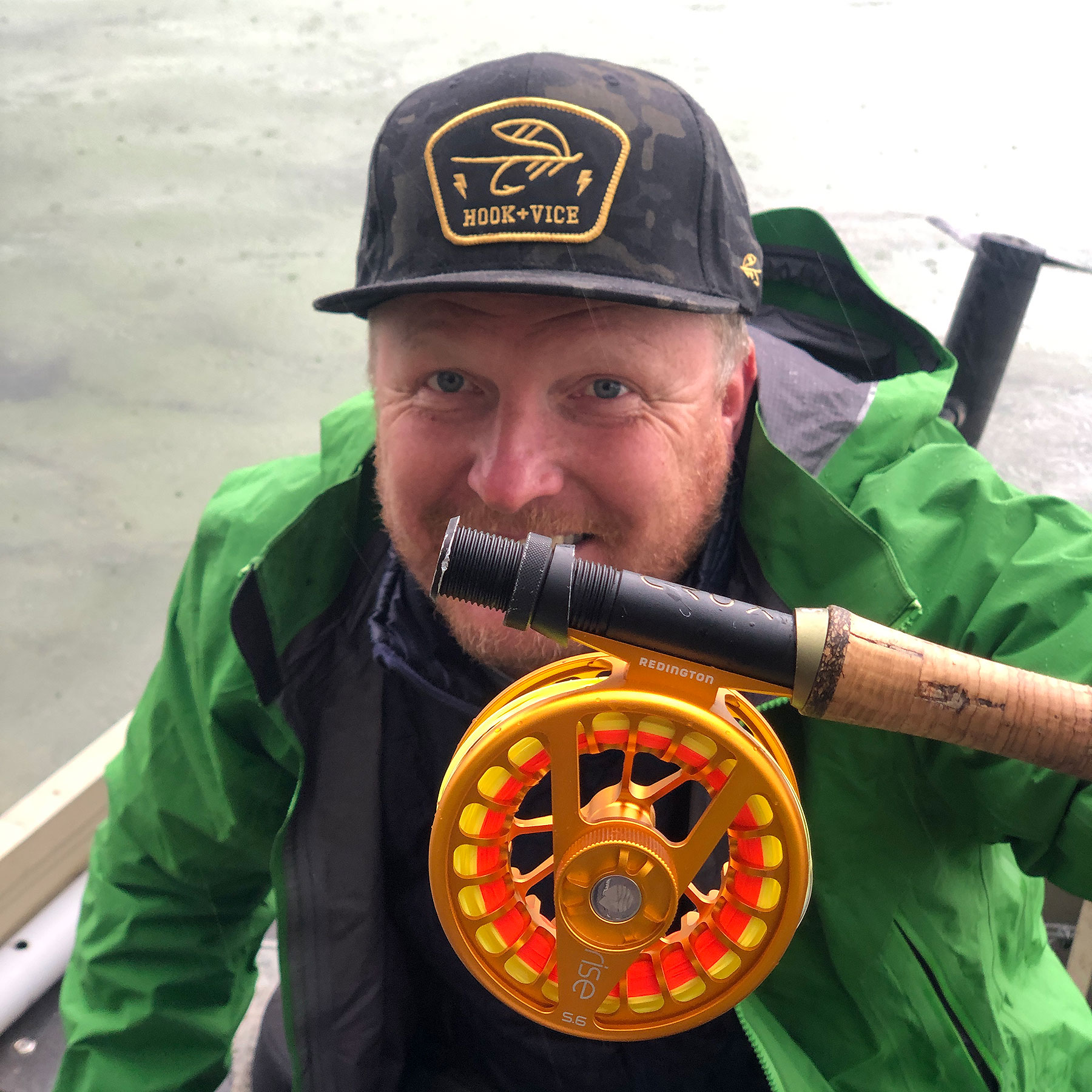 August- Lake fishing is in full doldrums. You can't put any more bug spray on without going into anaphylactic shock so the Skagit is out. Time to dust off the raft as the Thompson should be on fire. Possibly literally. Make sure you have some cleats in those boots as it is always more slippery than you remembered. Pink fishing is heating up and distributing through the system. It is still a lot of fun but challenge yourself to leave the pods of fish alone and target the travelers.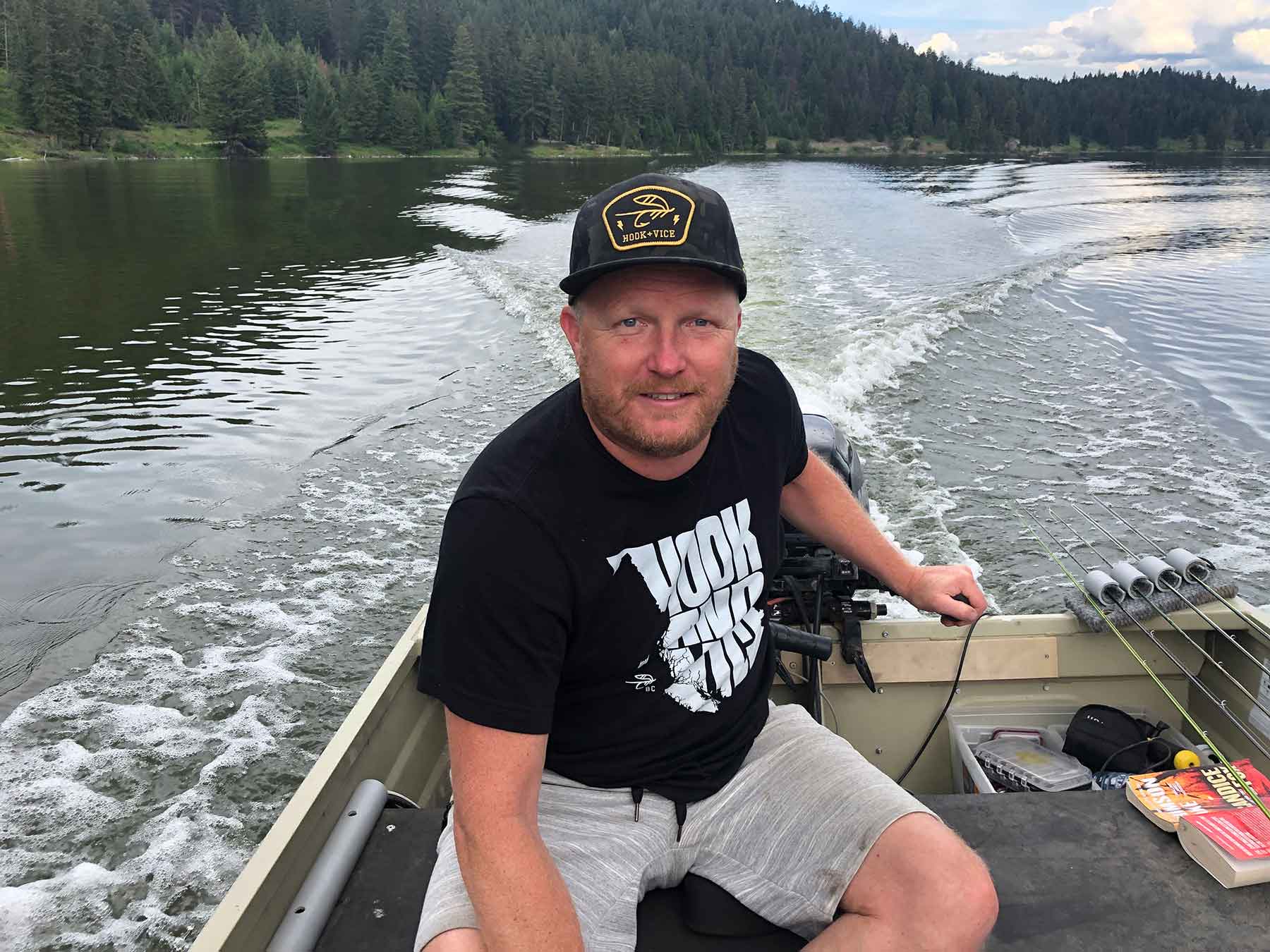 September- I always have a hard time with this month as there are two clear choices. Head out of town for end of lake season or stick around and chase Coho. The proliferation of dead and dying Pinks on odd years makes the choice easier and I usually end up putting off Coho fishing for a while and chase some Triploids. Remember to pack well for these trips as the weather can change on a dime.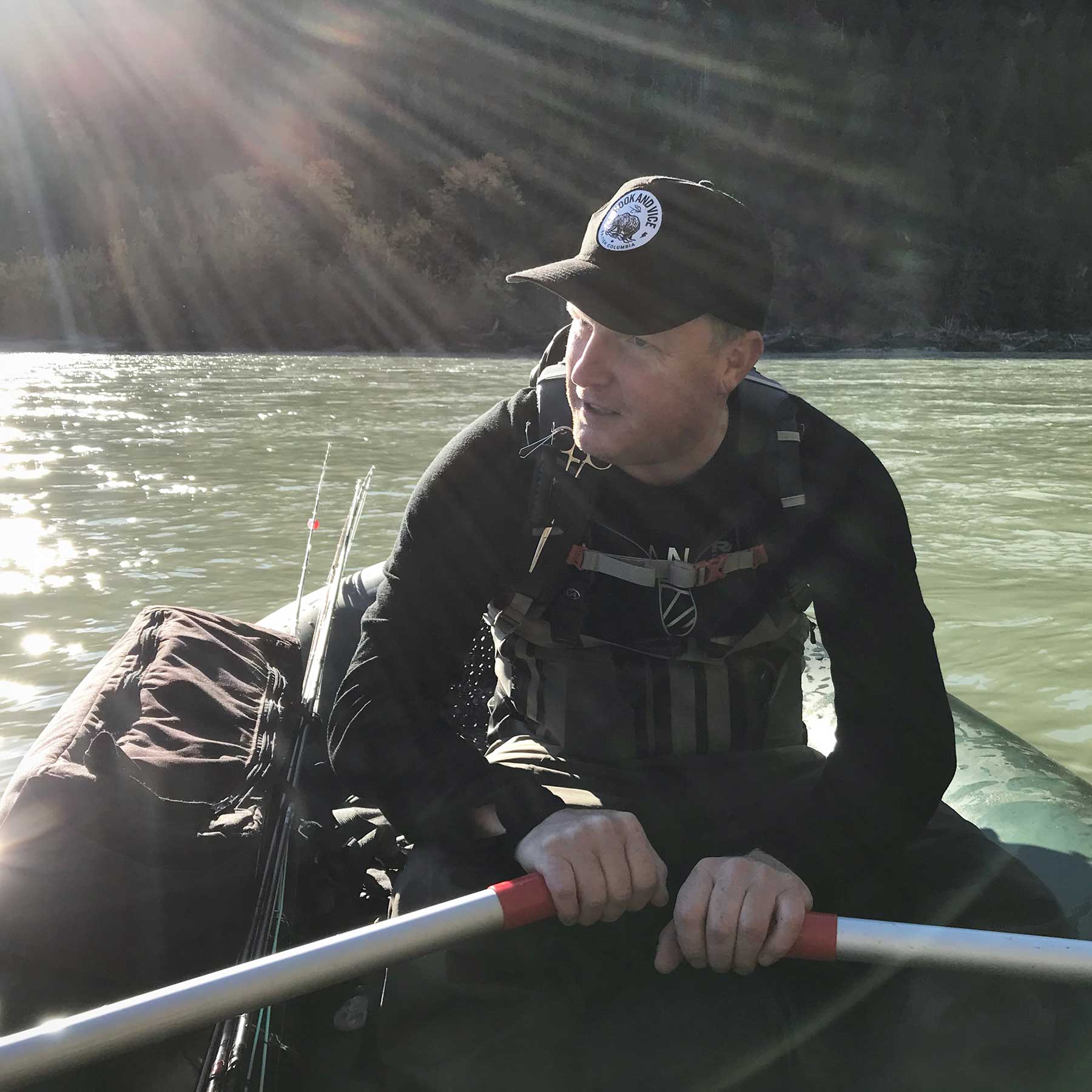 October- I love October. Coho present a reasonable challenge to the fly fisher without being frustrating. The weather is perfect for fishing and the local chanterelle mushrooms are abundant. The Pink Salmon meat fishing googuns have left the river and it is just us locals. This is one of the only times I will kill a hatchery fish, coho and mushrooms taste so good together!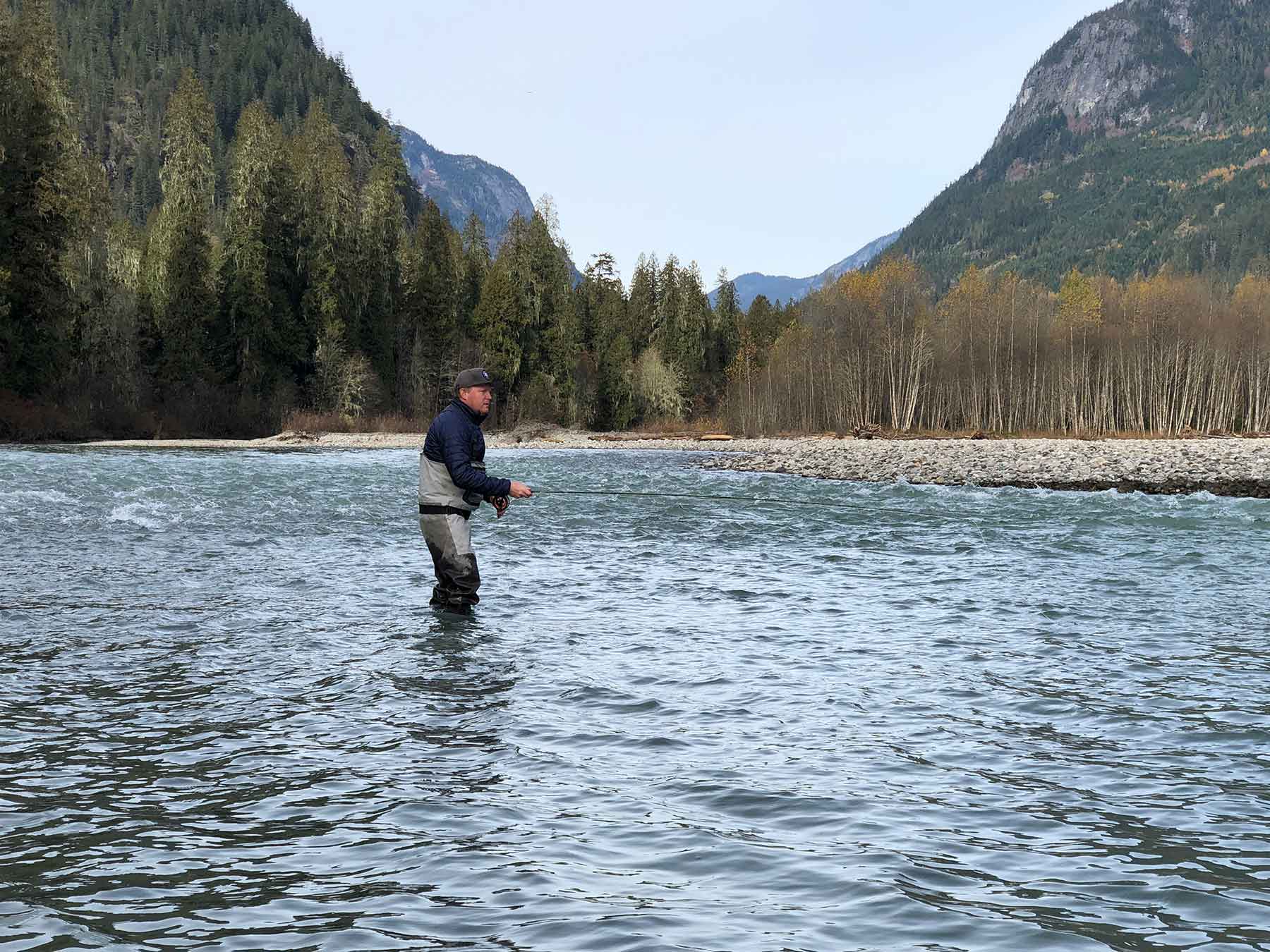 November- Coho are tapering off and Chum are moving in. Weather is cooling down so wear a few extra layers. Time to step up the rod size and pull out a catch-all fly pattern. A lot of people knock Chum but they hit hard and pull hard. Start reminiscing about lake season.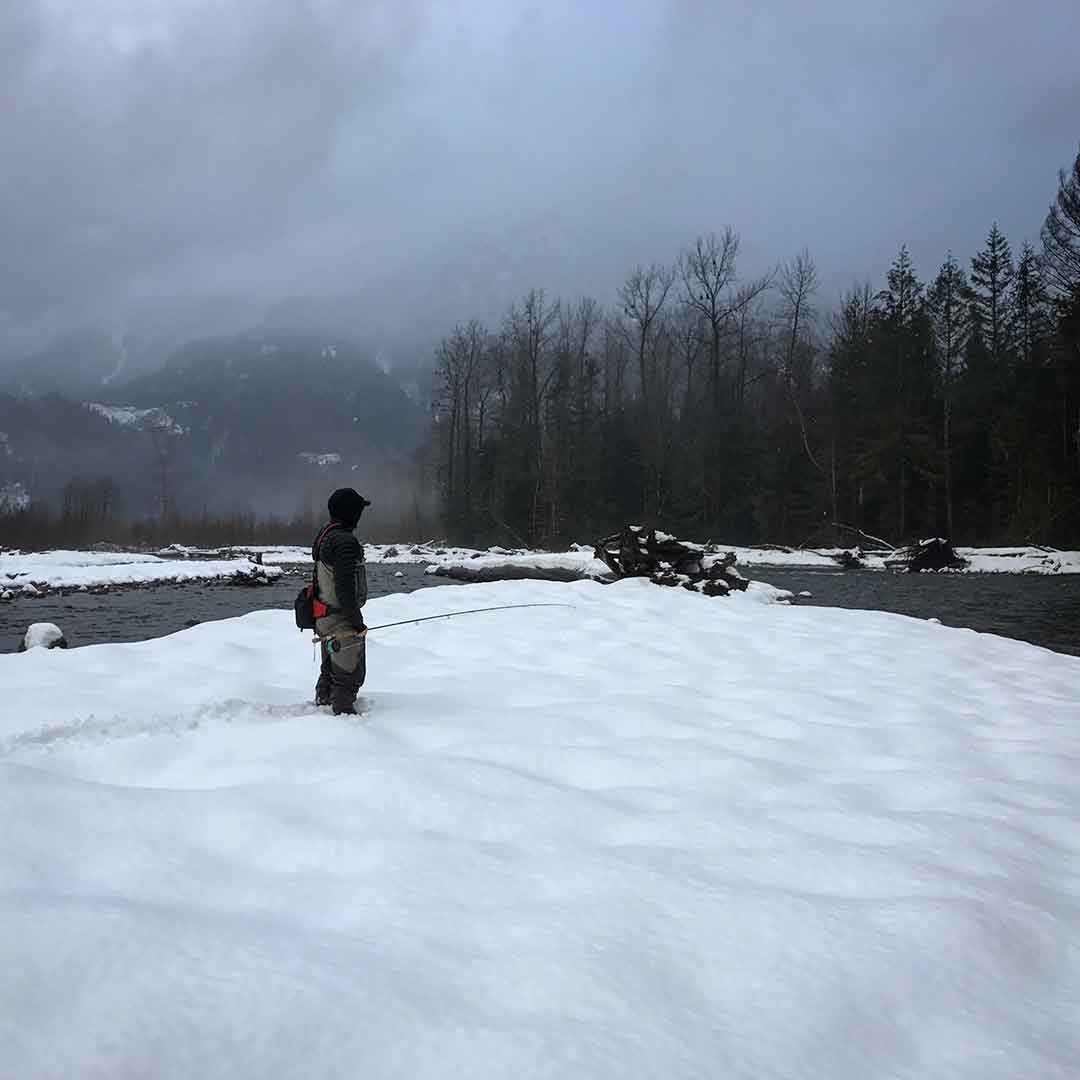 December- It is cold out brah. Real cold. Maybe do some Christmas shopping, visit Gramma, read a book. Organize your fly box. clean your lines, patch your waders and boats. If you absolutely have to fish there are opportunities out there with Coho and Chum still lurking around and trout and char starting to key in on eggs. Don't forget the even God rested on the 7th day.
Dan Tigchelaar
Dan Tigchelaar is a Chef, Fly Fishing guide and a Hook And Vice Ambassador. Dan's favorite Hook And Vice cap is the Vice For Life Pro Model.
Follow Dan on Instagram at https://www.instagram.com/danamo73