Getting Hooked On Life With Hook And Vice
Getting Hooked On Life With Hook And Vice – By Naomi Pitt.
After more than a decade of living on and off in the beautiful mountain town of Whistler, British Columbia, I find myself feeling guilty of taking my surroundings for granted. Being part of the Hook And Vice team reminds me to take some time to step back from the busyness of season after season in this world-renowned town and remember how lucky I am to live here.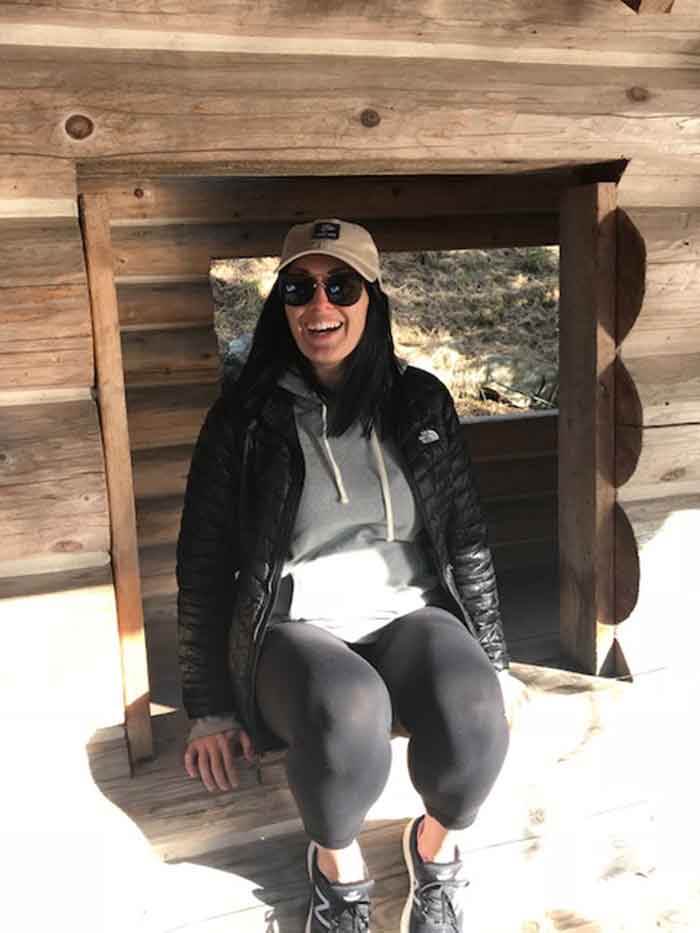 Hooked on Art
At least three times a week, I try to make it to my
RichLife
 boot camp classes, which are run underneath the
Audain Art Museum
. The classes are held outside year round (as long as the temperature doesn't go under double-digit negatives). Here my
Hook And Vice Camo Toque
 comes into play. Its lightweight material keeps me warm but not too warm once I start sweating. And the fact that it lets my head breathe potentially saves me from having to do too much to my hair once I get to work!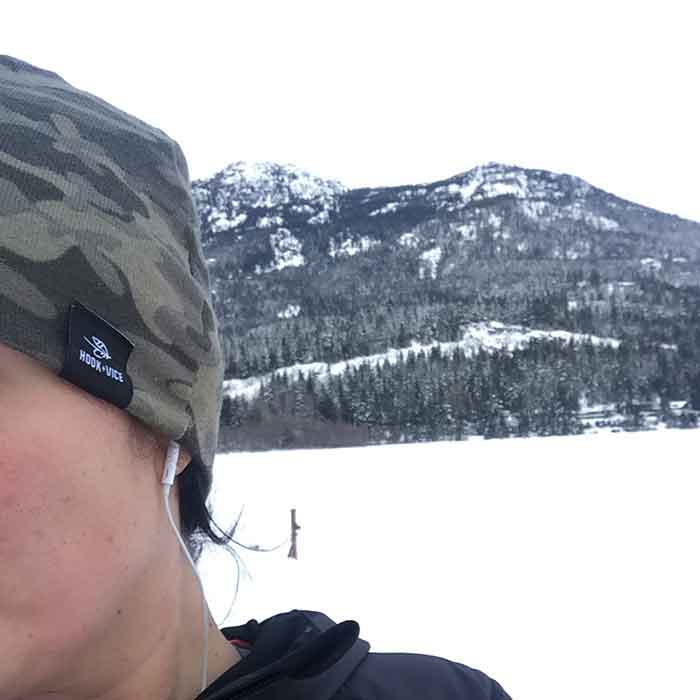 Many of these mornings, I used to wish I was still in my cozy bed. Then, a few months ago, I had a
realization. I was getting to workout underneath a building that housed the pieces by world-famous
artists: Emily Carr, E.J. Hughes, members of the Group of Seven, an incredible collection of 19th and 20th-century masks by First Nations carvers. I am lucky enough to be an Audain Art Museum member and have seen these paintings many times in person, but realizing that these pieces are just "upstairs" from our workouts was pretty cool.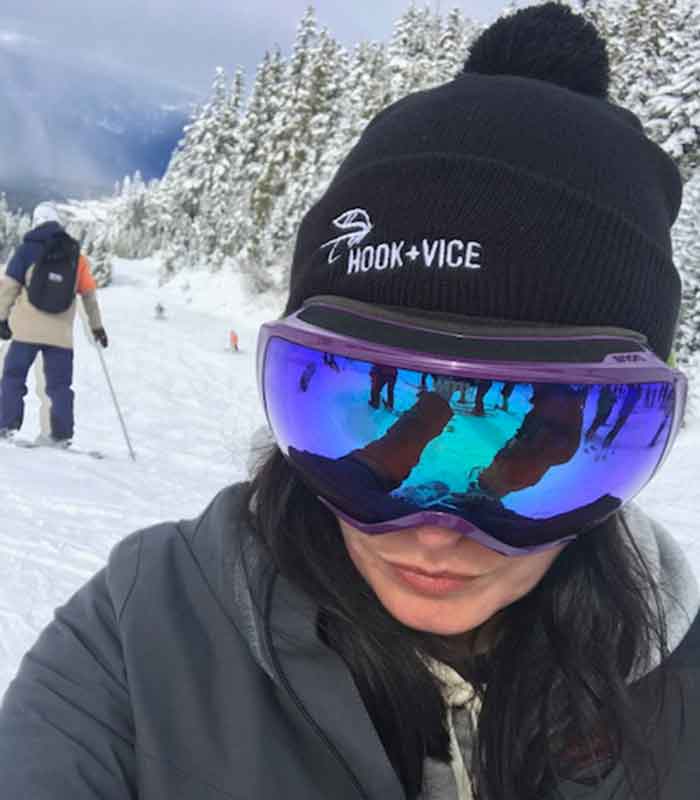 Lipstick and Pom Poms
There are days when I think I'm too tired or busy to go up the mountain, but since I only get 2 days a
week to ride, I make an effort to show up even for a few hours. I put on my
Hook And Vice Pom Pom toque
on a day I got some new lipstick…(see photo) and if this wasn't motivation enough to be out there I don't know what is. This past season, my PP toque and I got ourselves up the mountain more than once and made sure we were seen at après. (It has to stay in my pocket while I'm actually riding since I wear a helmet. You're welcome, Mum!).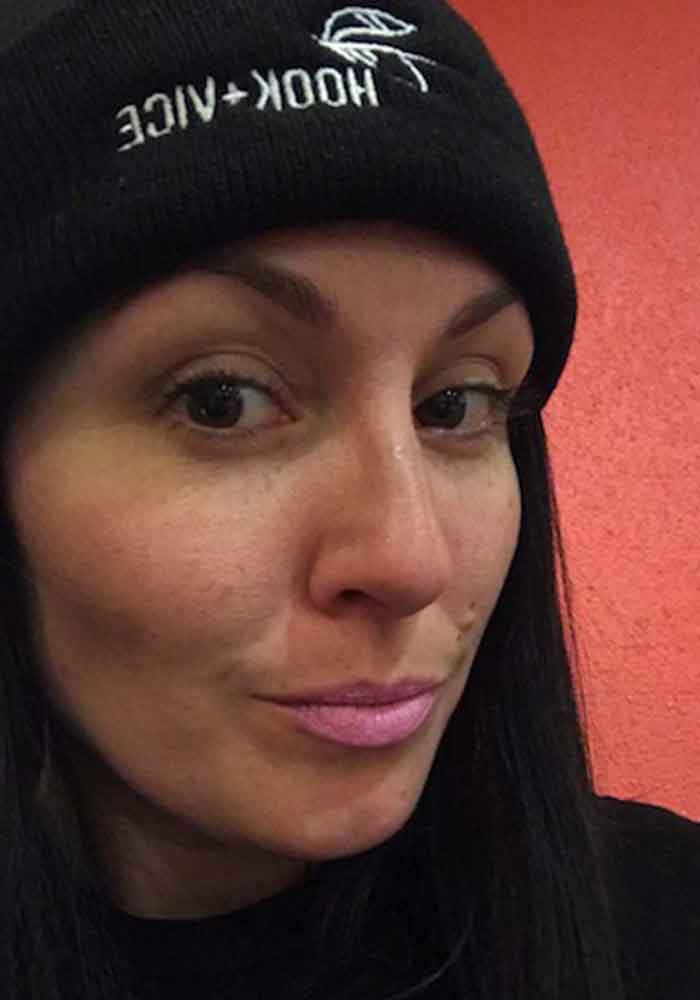 Summer Trends
My latest Hook And Vice lucky cap was the
Lake Country – Beige
…that is until I showed it to my dad who LOVED it and now it lives with him in Victoria—affirming its style as the "Dad Cap." Time for me to buy another one because it is still a must-have this summer season. Thank you to dads all over the world and the rappers who made the DAD cap trendy!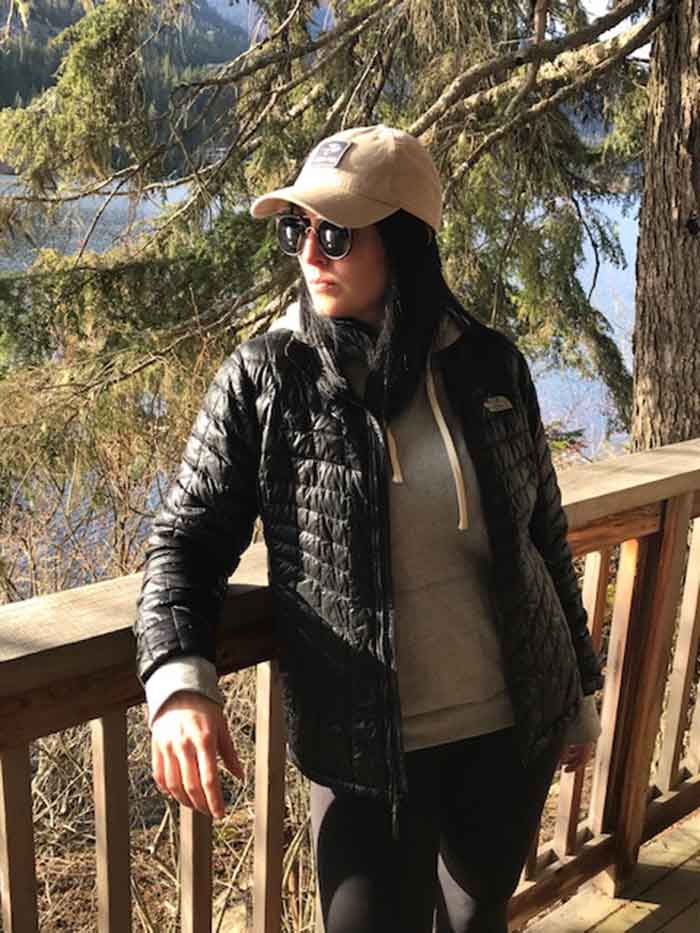 I know I don't speak of fishing generally, but I'm hopeful that, equipped with some of these upcoming
summer color trends, I'll get out on the rivers with some salmon-colored lipstick and hook some fish.
I am thankful for my Hook And Vice apparel and crew for inspiring me to be outside for the good times right here at home—and for reminding me that I get to live my days in a world-renowned resort town that truly has it all: incredible ski/snowboarding runs, hiking, biking, art, culture, food, endless après, and a big-hearted community (oh, and one girl who has made her dad very happy by confirming his hat is in).
Cheers to getting hooked on life every day!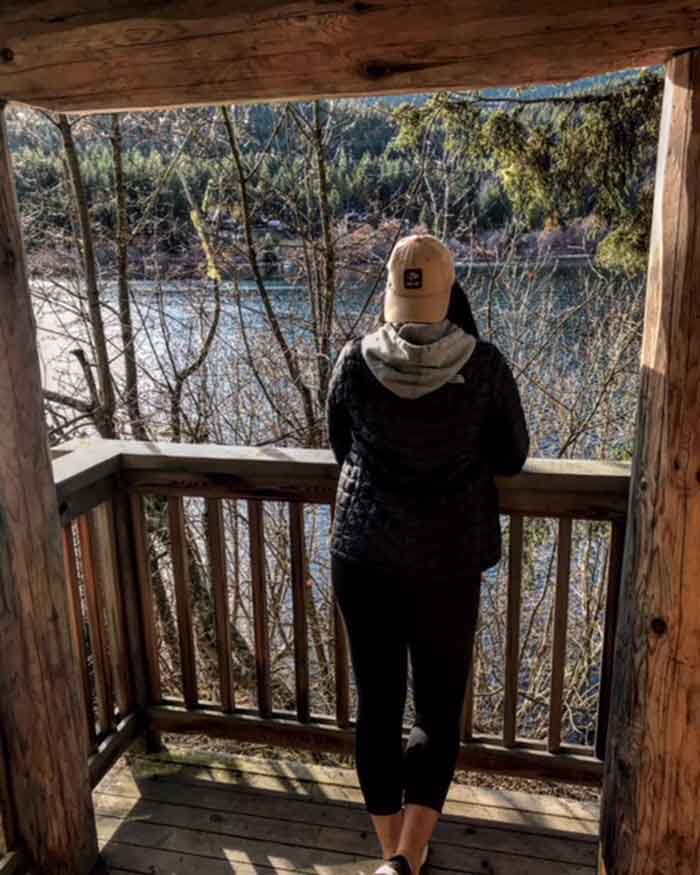 Naomi Pitt
From Pender Island to Vancouver Island to Whistler, Naomi is a truly devoted West Coast girl! When she is not in the mountains or on the ocean, she can be found traveling, trying to run long distances or dancing on a speaker! Naomi's favourite Hook And Vice cap is the Canvas Flat – Hook.
Follow Naomi on Instagram at: https://www.instagram.com/naopitt22/
SaveSave
SaveSave
SaveSave
SaveSave
SaveSave