Making the Most of the Stillwater Fly Fishing Season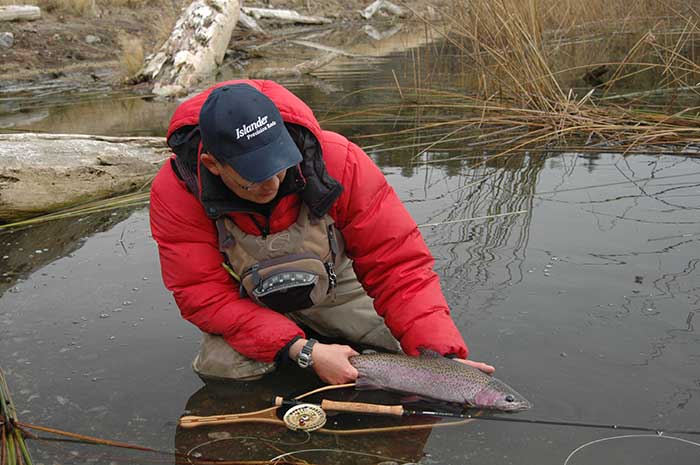 Making the Most of the Stillwater Fly Fishing Season – By Brian Chan.
Winter is slowly tightening its grip on the local lakes of the southern interior region of BC. Addicted Stillwater fly fishers are madly scrambling to get the last few days on the lowest elevation lakes before they succumb to the cover of ice.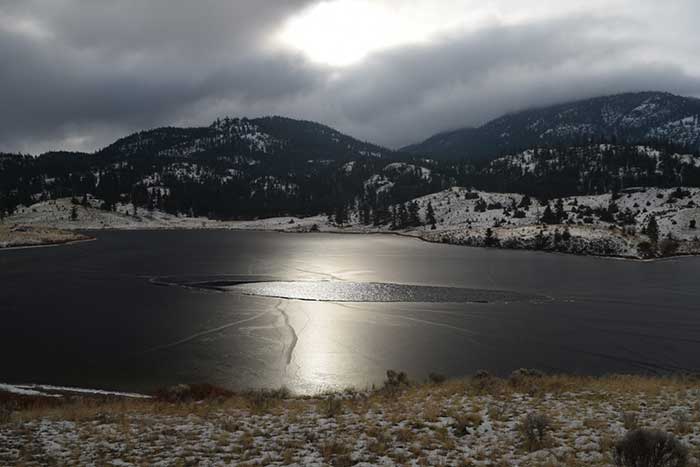 Often this very late season fishing is from shore as boats and motors have been put away for the winter. Even with this limited access we find some incredible fishing action while having the lake to yourselves. Trout are still feeding aggressively and now they are concentrated in very shallow water which is why shore fishing can be so productive.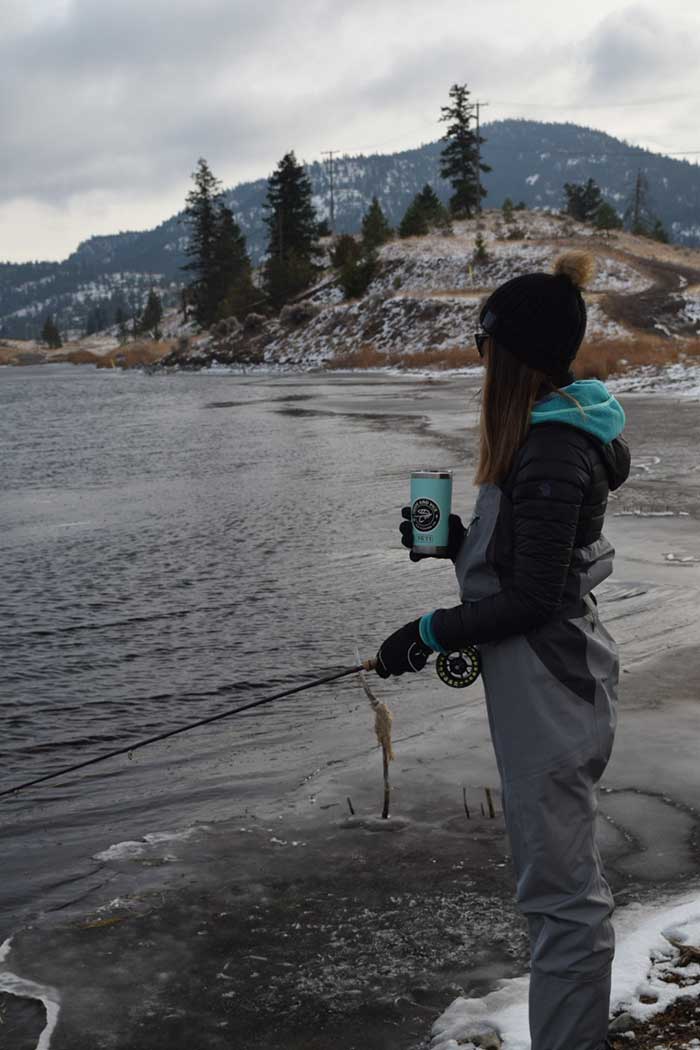 Often it is matter of wind drifting flies just 20 inches below an indicator in water that may only be 4 feet deep. Fish are looking up for food in the crystal clear pre-ice cover water. They can see a fly dropping through the water from a long ways away. Seeing a fish rise within casting distance and covering that rise will almost always be rewarded with a hookup. This season ending fishing action does not normally last all day long but rather go in short 10 to 20 minute bursts of often frenzied action. Those last few days of open water soon come to an end but even though short in duration they provide enough memories to get you through the winter. Now it's time to clean up the rods, reels and lines in anticipation of the first open water of the new spring season.
Brian Chan
Brian's passion for fishing led to a 35 year career as a fisheries biologist during which he managed the famous Stillwater trout fisheries of the southern interior region of BC. He has been a passionate fly fisher 40 plus years. Brian has written many magazine articles, books and produced how to videos on lake fly fishing and fly tying. He also co-hosts the great TV show: "Sport Fishing on the Fly".  When is comes to a lucky cap, Brian's favourite Hook And Vice Cap is the Traditional Cap – Hook.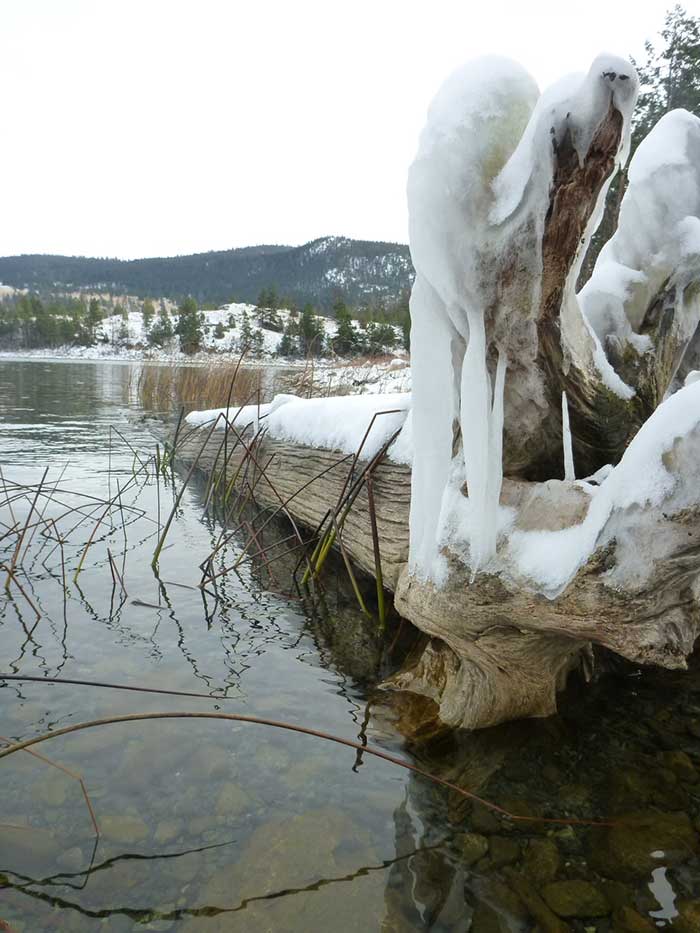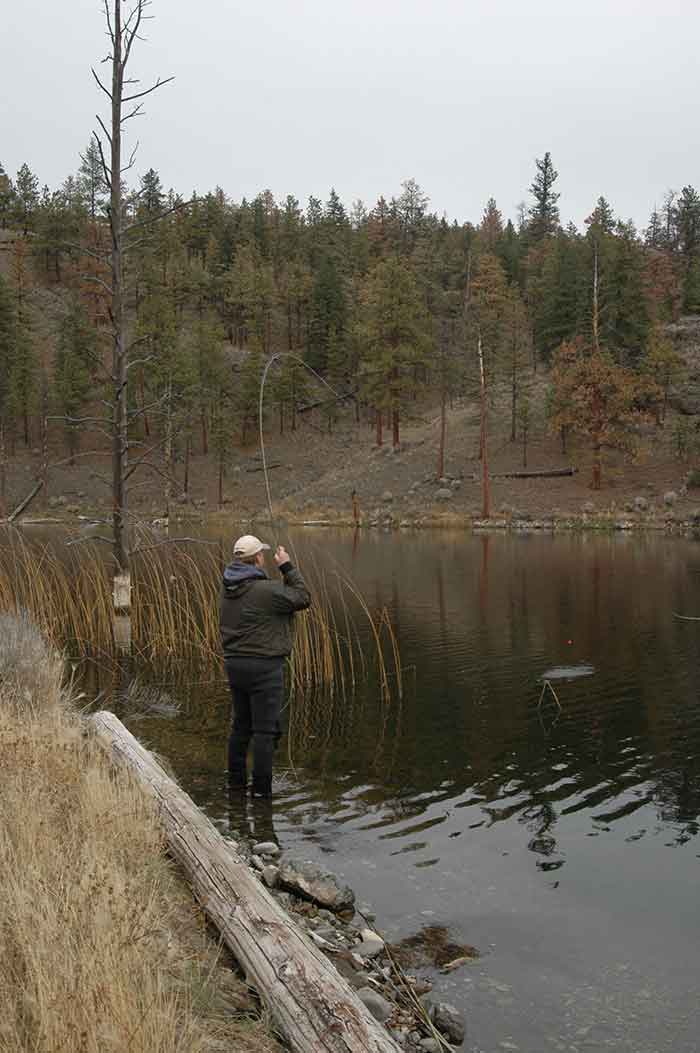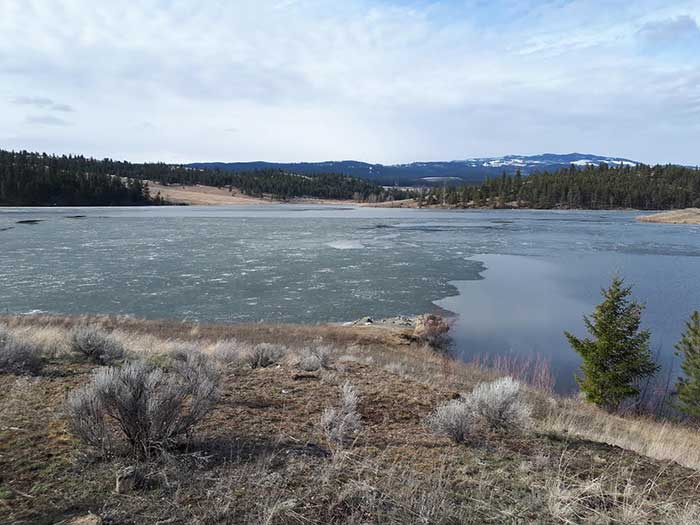 Follow Brian on Instagram at: https://www.instagram.com/brianchanflyfishing/ and on Facebook at: https://www.facebook.com/Brian.Chan22
SaveSave
SaveSave
SaveSave
SaveSave
SaveSave
SaveSave
SaveSave
SaveSave