Women, Waders and Weight?
Women, Waders, and Weight? – By Katie Dowe.
In the past few years, fishing/fly fishing has become very popular among women. The industry has seen a growth in female anglers wanting to enjoy the thrill of adventure and chasing after our favorite species of fish. In my personal experience, I've found it really hard to find apparel made for women (of the curvy variety) in outdoor wear. Now I don't mind wearing some men options BUT the biggest struggle I've found is waders!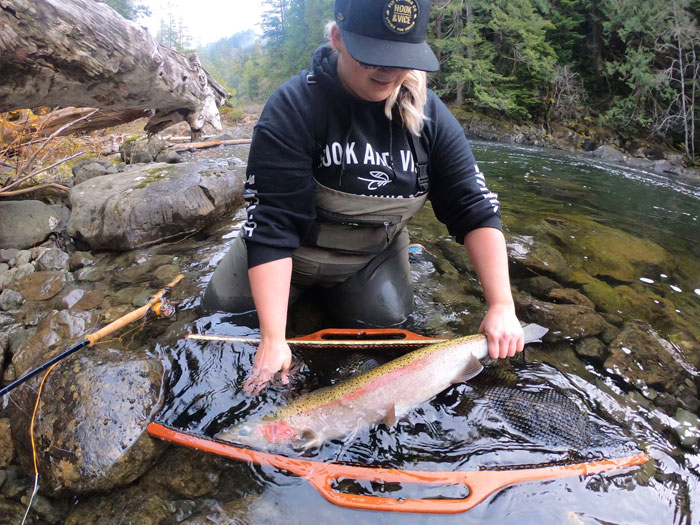 Hands down! The resources for curvy women is so limited. I will admit there are some up and coming companies that are finally addressing this minority. It's hard being a woman in the fishing industry let alone not being able "to fit in" because of body shape. I even have friends that are too small and nothing fits them. This isn't just a curvy girl concern but a concern of the masses. Everyone should be included!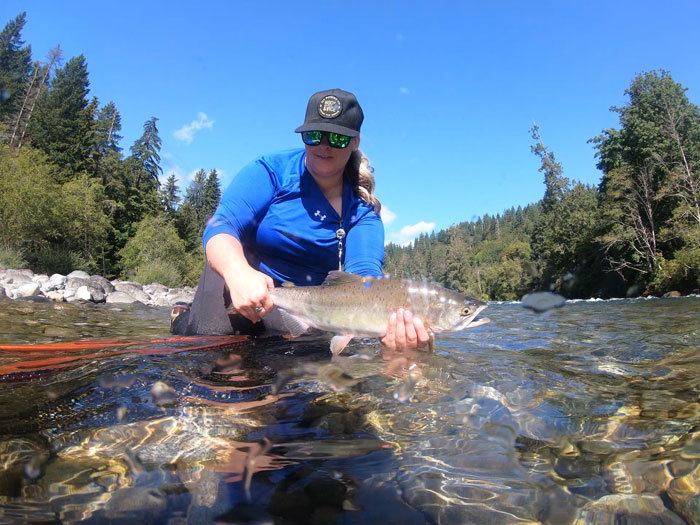 I've talked to women who've wanted to get into fishing but there is nothing for them. It's sad that people can't experience the joy of fly fishing because a company doesn't make it. I get it, it can cost a company a lot of money to carry extra sizes but we need to find a better solution. It's 2019 we shouldn't be leaving people out! A couple companies I have run into that carry extended sizes (and I personally use) Aquaz Waders (unfortunately their custom option is closed for right now), Miss May Fly Waders, O.S Systems (they do custom! Next pair is coming from them), Columbia, North Face and Hook and Vice obviously, haha!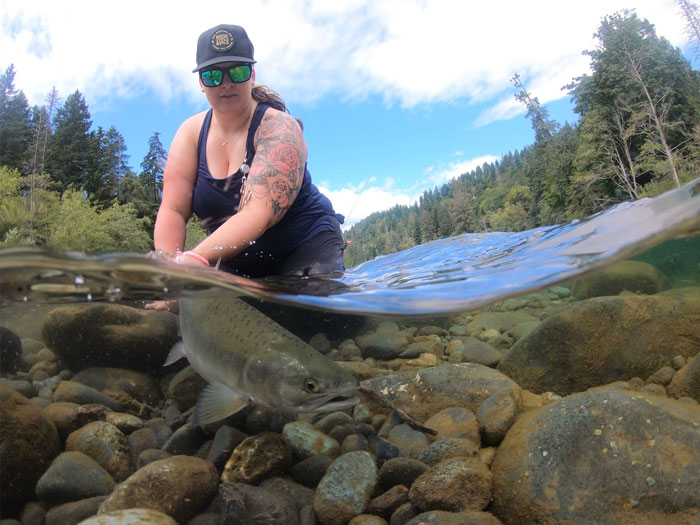 Us as an industry can do better and we will do better! As I've always preached… you deserve space in this world and no one should make you feel less than. I will always advocate for you ladies who don't "fit" into a regular mold that society has tried to jam us into. Be you, Be fierce, Be kind xoxo.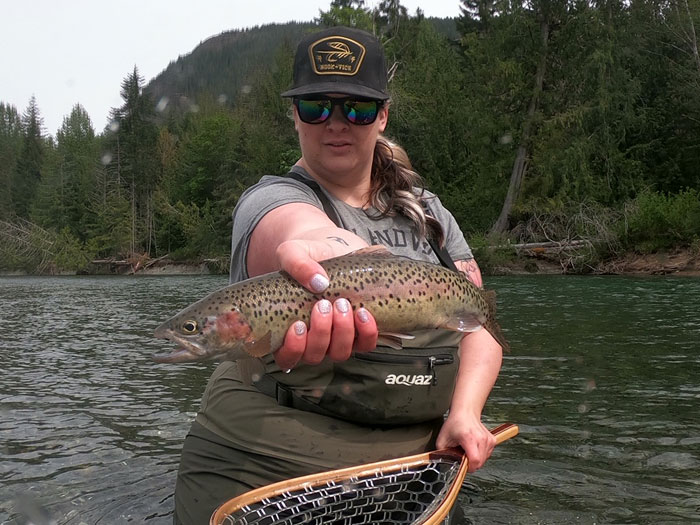 Katie Dowe
Hook and Vice Ambassador and hairdresser from Vancouver Island who is in love with the wild. Katie's favorite Hook and Vice cap is the Captain Fly.
Follow Katie on Instagram at: https://www.instagram.com/_misskatiedee