Cold Hands in Big Mountains, Cold Rivers and the Arctic Ocean
Cold Hands in Big Mountains, Cold Rivers and the Arctic Ocean – By Drew Nylen.
I wake up in a cocoon of frost illuminated by my headlamp. It's minus twenty-three and my sleeping bag is coated in frozen condensation from breathing heavily through the night. I am on the remote Clemenceau ice-field below its hulking massif.
Committing to one quick motion, I open the sleeping bag and force myself to dress in haste. All the while accidentally pushing, kicking and nudging my ski partner. Wearing two down jackets, a pair of down pants and down booties, I am well aware that a warm core temperature is what matters. Nevertheless, I place my bare hands on the metal zipper. This act starts an evil cycle of putting on gloves and bigger gloves and then removing them and putting them inside my jacket and on and on like this for the rest of my day. We spend the day in the shade of the mountain making an attempt to ski around its base and through a crux icefall as we make our way along the great divide.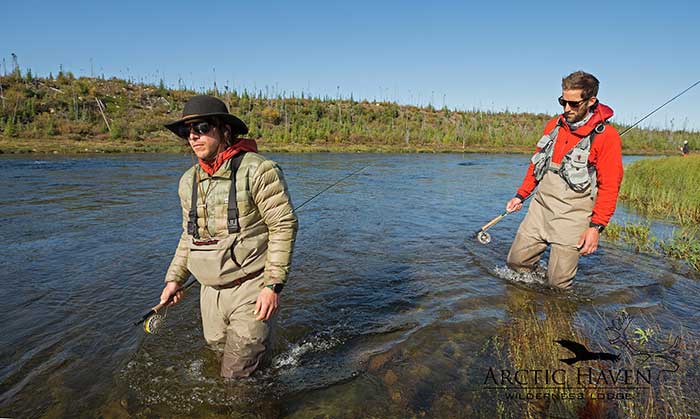 The Kazan is one of Canada's great rivers. It links the 1000km journey between Ennadai Lake and Baker Lake in Nunavut. On any given day in the fall I find myself standing in it, not marveling at the abundance of world record greyling but at the small scimitars of visible ice flowing through it. I know I will have to put my hands in it and my line will freeze moments before I strip it through my fingers. I know that finger will be cold well after the rest of my hand has warmed up and has begun to feel the fire of warm blood from my core.In the vast post-apocalyptic grey horizon of the high arctic is an oasis of life that has supported the only threads of life that have managed in this, the most harsh area that people have traditionally inhabited, the Arctic Ocean.
The ocean is emerald, or sapphire, or topaz, or forbidding onyx depending on the position of the sun is as it makes its halo path around the sky. The magic of this place is so rarely lost on me and I feel a gratitude to be permitted existence in this immortal place. On occasion I cannot focus on my gratitude because of an overwhelming sense burning under my finger nails. This is not the cold of normal sea water combined with the wind to turn your hands bright red. This is the cold of tacky sea ice on the backs of my hands as I release a sea run arctic char back into the mouth of the river we are fishing. It is a place where early season rivers break up the otherwise frozen solid ocean.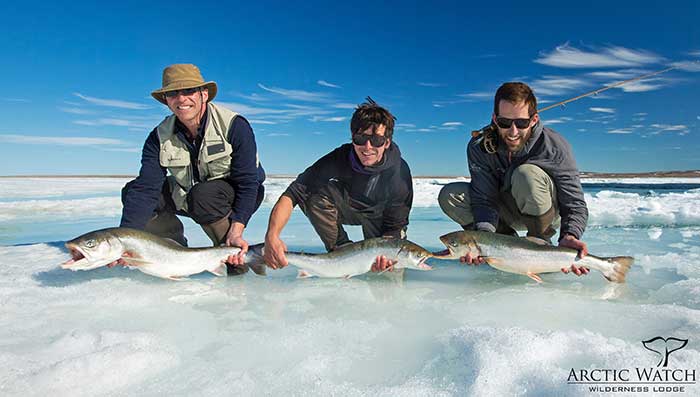 There is no cure or easy way to save face. There are no fly guides or skiers, adventurers or world record holders that are immune to this. The cold gets into your hands and cannot always escape them in the same swift manner. The burning is always strong and will not always subside soon enough. I catch myself under my breath repeating the most important question in those times of despair. Right before the tingling and the release of endorphins, I ask.
Are they cold or are they frozen?
Drew Nylen
Drew Nylen works for Arctic Watch & Arctic Haven Wilderness Lodges in the Canadian arctic and barrenlands as a kayak guide and fly fishing guide. On top of being an avid fly fisherman and Hook And Vice Ambassador, Drew is also a cyclist. He has completed two crossings of the north american continent accumulating over 11,000km's on a bicycle. Drew's favorite Hook And Vice cap is the LoPro Trucker – Hook.
Follow Drew on Instagram at https://www.instagram.com/drewnylen
Check out Arctic Haven at https://www.arctichaven.ca
Plan your next vacation at https://www.arcticwatch.ca
SaveSave
SaveSave
SaveSave
SaveSave
SaveSave
SaveSave
SaveSave