How I Began My Fly Fishing Journey
How I Began My Fly Fishing Journey – By Rochelle Helstrom.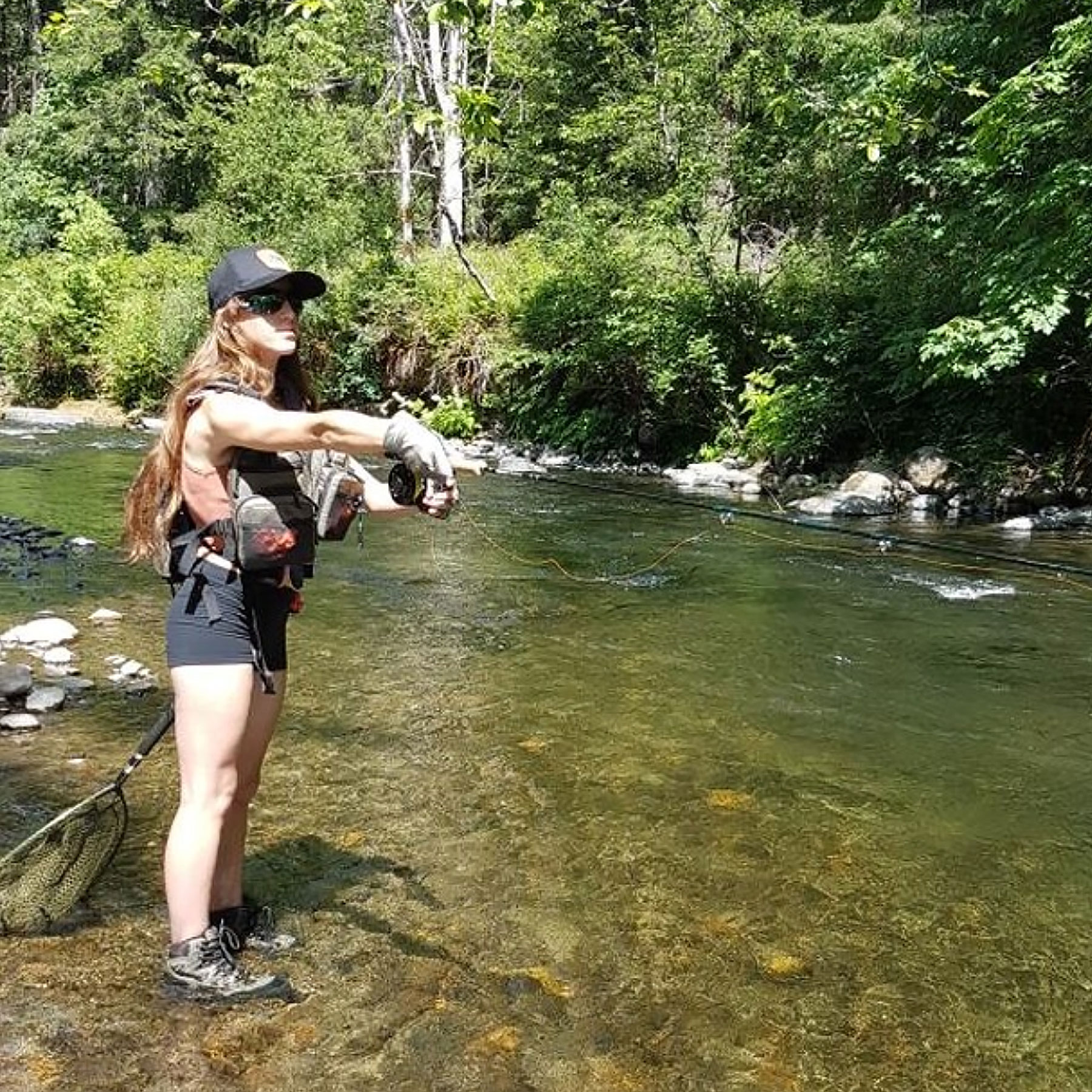 It was the last semester in grade 11  and time to pick out courses for the upcoming year. I selected the Fly Fishing class even though I had no previous experience with fly fishing, and hadn't gone fishing since I was much younger in Saskatchewan. I just wanted to try something fun and new. To be honest, it sounded like the class would be pretty easy.
The first day of class was very interesting, to say the least. I was surrounded by prepubescent boys and was one of only two girls in the class. It was awkward, and as the first weeks went by I found myself spending a lot of my time rolling my eyes at immature comments and trying to focus on my work. I was thankful to have my teacher, Mr. Pisterzi to help me with that second part. He really made the class worth it, childish antics and all. He made me feel included and actually had an interest in the student's lives and hobbies. Mr.Pisterzi treated the students as equals and not like he was above us. His dedication towards the class was inspiring. Time went on and things started to progress in both the class and my skill set. I tied countless flies and knots. I found people in the class who were more focused on fishing and less into making fun of the other boys. And before I knew it, casting on the school field looking like weirdos turned into casting onto a river.
My first time stepping into the water with waders and boots was a very unfamiliar feeling. The waders suctioned to my legs and I could feel the cold water seep into my boots but, somehow I still felt warm. I looked around at my surroundings, smelled the fresh air and felt a sense of calmness come over me. I love how beautiful the outdoors is. How everything looks so simple but is actually complex, much like fly fishing. I found a spot on a raised gravel bed and began to cast my first fly into the river. It was exciting but a bit frustrating fetching my flies when they snagged on the tree behind me and sometimes getting my line tangled up with the other classmates. After a while, I felt as though I started to get the hang of it and began focusing on every cast, drift, strip, and snag I felt.  Although being outside in nature is an amazing feeling, something more exhilarating is the adrenaline rush that flows through your body when you feel a fish choose the fly you hand-tied.
That first fish out was one of many to come. One thing I didn't see coming was the opportunity to compete in competitive fly fishing. It's crazy to think I went from flailing a rod on the school field to now be competing against other provinces for a national title in such a short amount of time. But I'm always learning. There is always a different technique, different flies to use in other areas and targeting various fish who don't have the same behaviour. I'm never bored because there's always a variety of skills and lessons to learn. When I moved to British Columbia, I had no idea that I would take this path in life, but much like the river, the ebbs and flows of my life led me to find something that I would have never predicted would be my biggest passion. I am forever grateful for Mr. Pisterzi and that I had the opportunity to take the Fly Fishing class.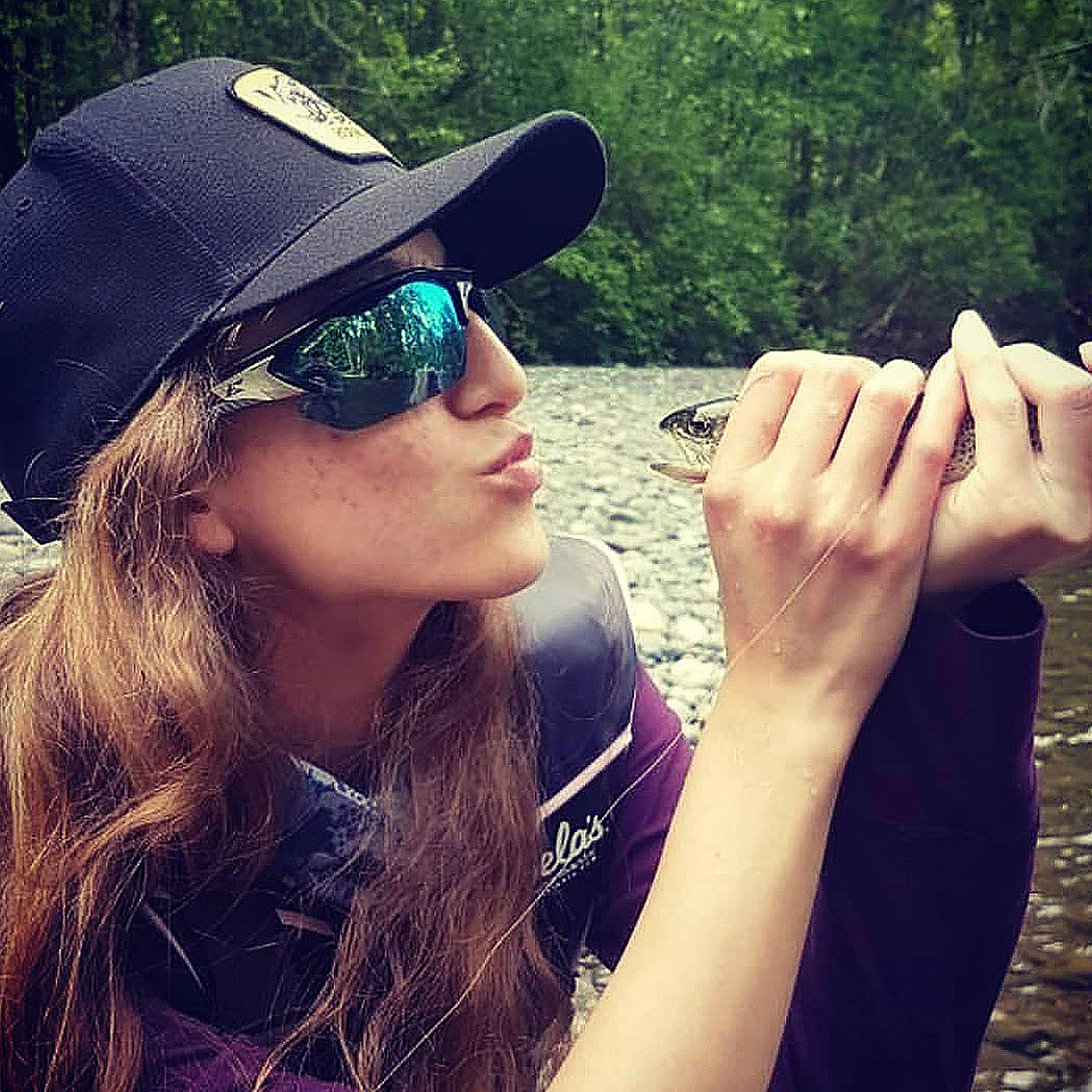 Rochelle Helstrom
In 2019, Rochelle attended her first Fly Fishing competition with the Carihi team. With a great deal of effort and dedication, she is now the first female youth fly Fisher to place bronze in the Canadian Youth National Fly Fishing Championship, and now part of the Canadian Youth National Fly Fishing Team. Rochelle's favorite Hook And Vice cap is the Sunset Bear – Pro Model.