The Steelheaders Mindset – Never Give Up
Steelheaders Mindset, Never Give Up – By Marc Faktor.
A week and a half after my boy was born, I snuck out to the local flow to get some much needed river therapy. It had been well over a month since I was on the water and even though it was close to home it felt so FN worth it.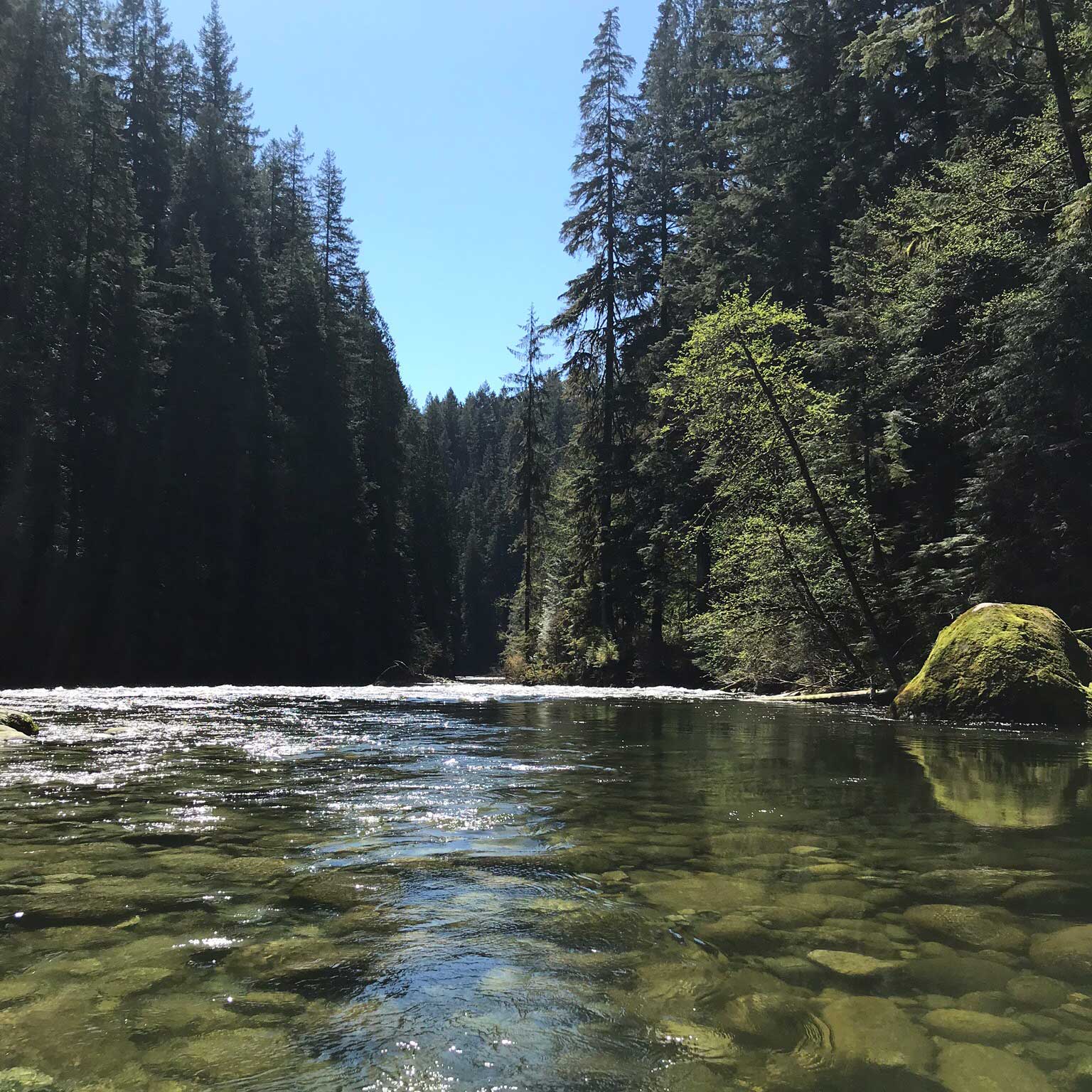 I hiked down into a canyon and approached the first run that looked ever so juicy. Last time I was there a nice lil steelhead came out of the tail-out. I wasted no time, and immediately got to it by swinging a beautiful intruder though to see if any predators wanted to make a name for themselves. After no luck, I brought the single hand out to see if a smaller snack drifted under an indicator was more appetizing. I ended up drifting an egg through the run with no luck, and then I tied on a hot little stone fly pattern I recently spun up and was itching to fish. Trying to cover as much water as possible, I ended up into my backing to ensure I got into that tail-out. With more line out, stripping back and mending ended up getting a little more complex. Upon mending my fly line on the strip, my wedding ring caught and all I heard was PLOP! I was in disbelief and livid! My first day on the river in over a month and my worst nightmare happens just 15 minutes into the session.
Here I am standing on a big rock, water up to my belt line, and my wedding ring is nowhere to be seen. After searching that bouldered up riverbed for a hurtful 90 minutes I had nothing to show for it. Contemplating what to do, physics experiments took place by dropping different weighted items in the water and watching their motion / trajectory as they dropped to the floor. This helped me narrow in on a searchable area with more confidence. I then started flipping all rocks in in the vicinity and after two hours of searching high and low in glacial water, I was soaked and ready to give up. To keep me going, I kept thinking of how terrible it would feel to leave the river without my ring on my finger. On a close to final hail marry attempt, I moved a huge rock (luckily weighing 60% less under water) in the hopes that it may just be there. To my disbelief, once the dust settled, THERE IT FN WAS! Nestled in a small crevasse knit tightly underneath that rock. I had located the ring! Now the next mission was to retrieve it in full waders, a sweater, a wading jacket, and 4+ of flowing water. Trying to swim with waders was fun but after 4 attempts and waders filled with water I got my ring back.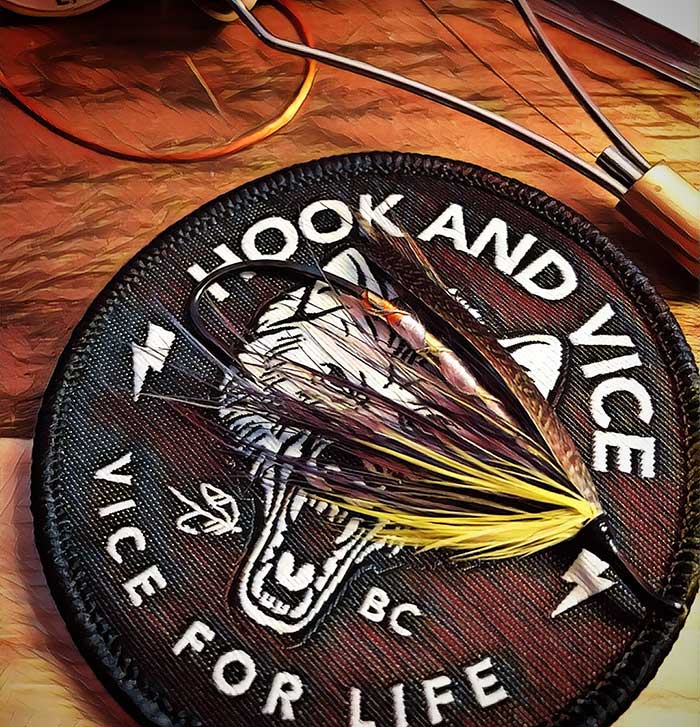 In many respects, this was the catch of a lifetime. An experience which I will reflect upon for years to come. I ended up howling at the top of my lungs to celebrate my victory and persistence. It gave me a better feeling than any steelhead I've ever caught and even better, it was accompanied by an unstoppable mindset for the days to follow.
I thank those many long cold days on the river hunting steelhead for giving me the persistence and determination to continue searching. The best thing about fishing is being able to relate our adventurous pursuits to our regular day life. If we can leverage them in a productive way by reflecting on our experiences, we have the potential to be unstoppable in any of our business and personal pursuits! Get out there and don't take no for an answer!
Tight lines.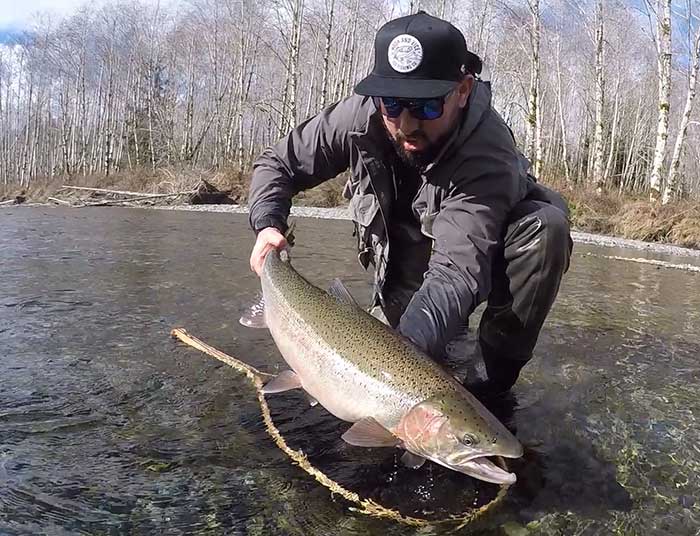 Marc Faktor
Growing up on South Africa's coastline with a fishing addicted father meant I was basically born with a fishing rod in my hand. From chasing tiger fish in the freshwater to shark hunting in the deep blue, my childhood solidified my passion for the search of a tight line. Marc's favorite Hook And Vice Cap is the Big Country Pro Model.