The Vegetarian Fly Fisherman
The Vegetarian Fly Fisherman – By Jason Fox.
Sitting in McRae's pub in Victoria on Friday night having a conversation with friends of my buddy Troy's.  As is often the case, when Troy introduces me to people, he mentioned that I am a vegetarian but I love fly fishing. After the expected responses and laughter, I was asked why fish if I don't eat fish.  The question never bothers me. I try to explain why fly fishing is so much more than eating a fillet. Where to begin….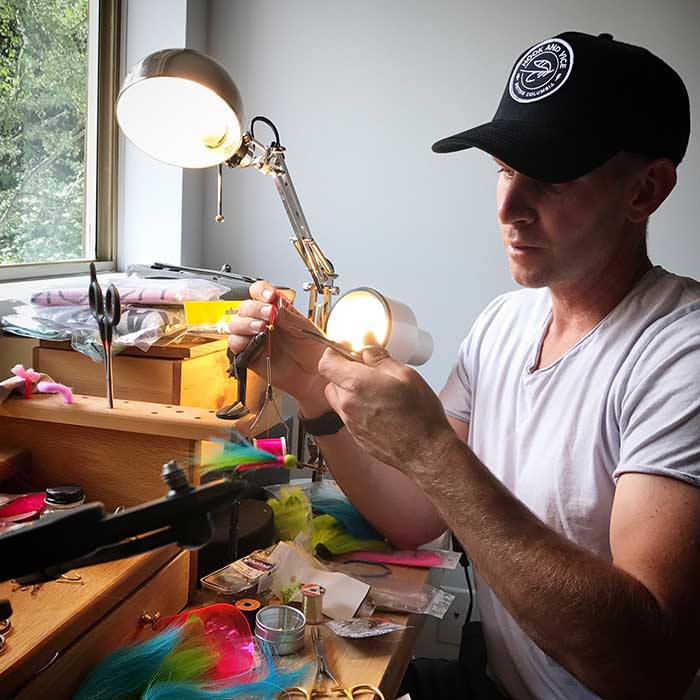 In the home office, tying the fly that will resemble a mosquito dragging itself along the surface. Tomorrow evening in a small lake, a three hour drive down logging roads where I have yet to see another person in all my years going there.
Hiking to the top of a Garibaldi mountain range in the August heat to fish for cutthroat trout. Spending crisp nights under the Milky Way.  Waking at dawn to see that my brother has already beaten me to perfect spot where the creek enters the lake.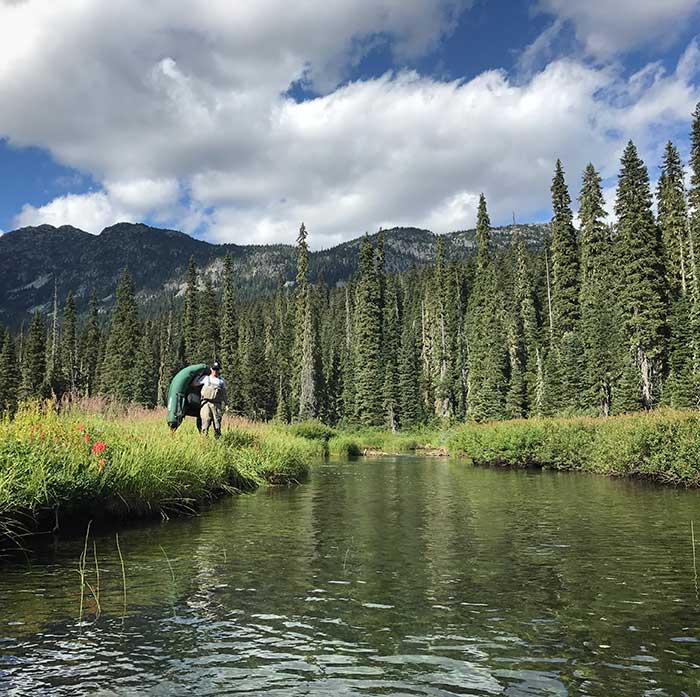 Standing in the middle of a shallow river as a herd of elk crosses the river in front of me. Close enough that I could almost touch them as they cross single file, disappearing into the bush on the opposite bank with almost no sound.  Or, scrambling over the rocky shoreline of a river I first saw on my back road map to see steelhead drifting in the currents below.
Its true, I couldn't tell you what a salmon burger tastes like. Though, I could tell you the feeling of having one take your egg pattern and run a hundred yards down river.  It feels amazing.

Jason Fox
Vegetarian fly fisherman from Vancouver Island. Jason loves nothing more than getting into the quiet areas of the wild. Especially where there's only the loons, beavers, bear, elk, wolves and trout. Jason's favourite Hook And Vice Cap is the Traditional Cap – Bear.
Follow Jason on Instagram at: https: //www.instagram.com/jason_fox_lives_here/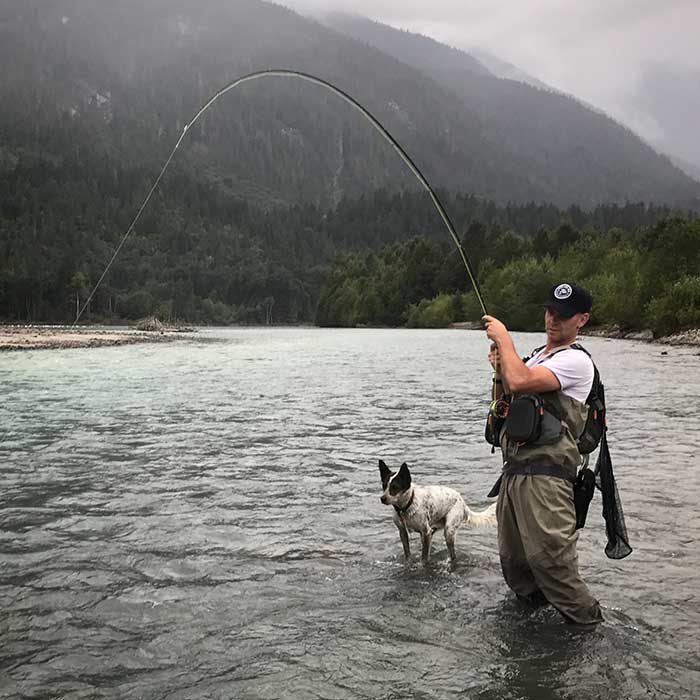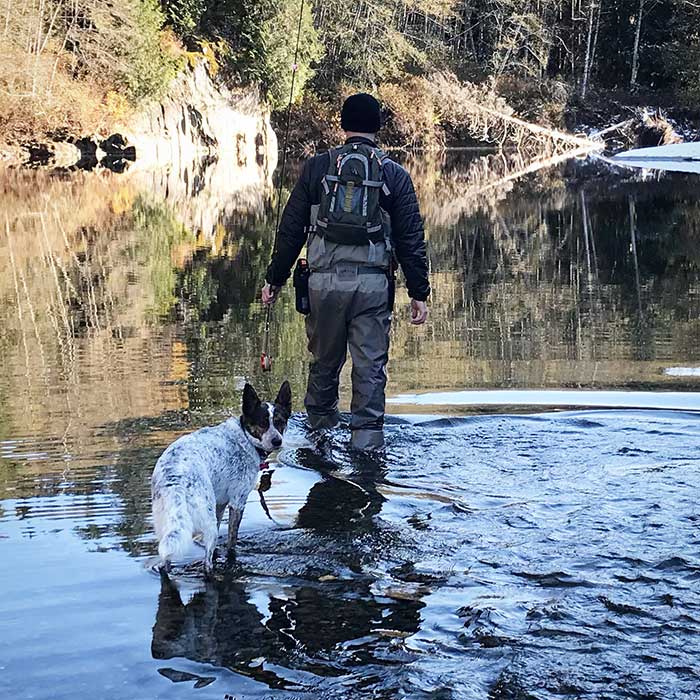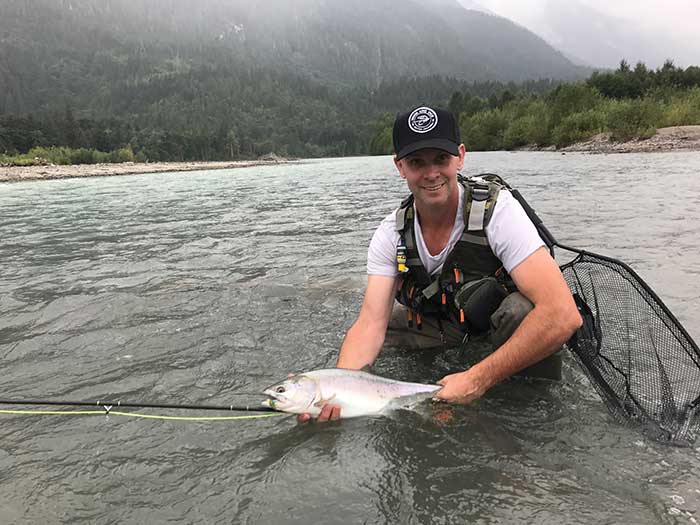 SaveSave
SaveSave