Home Is Where Your Heart Is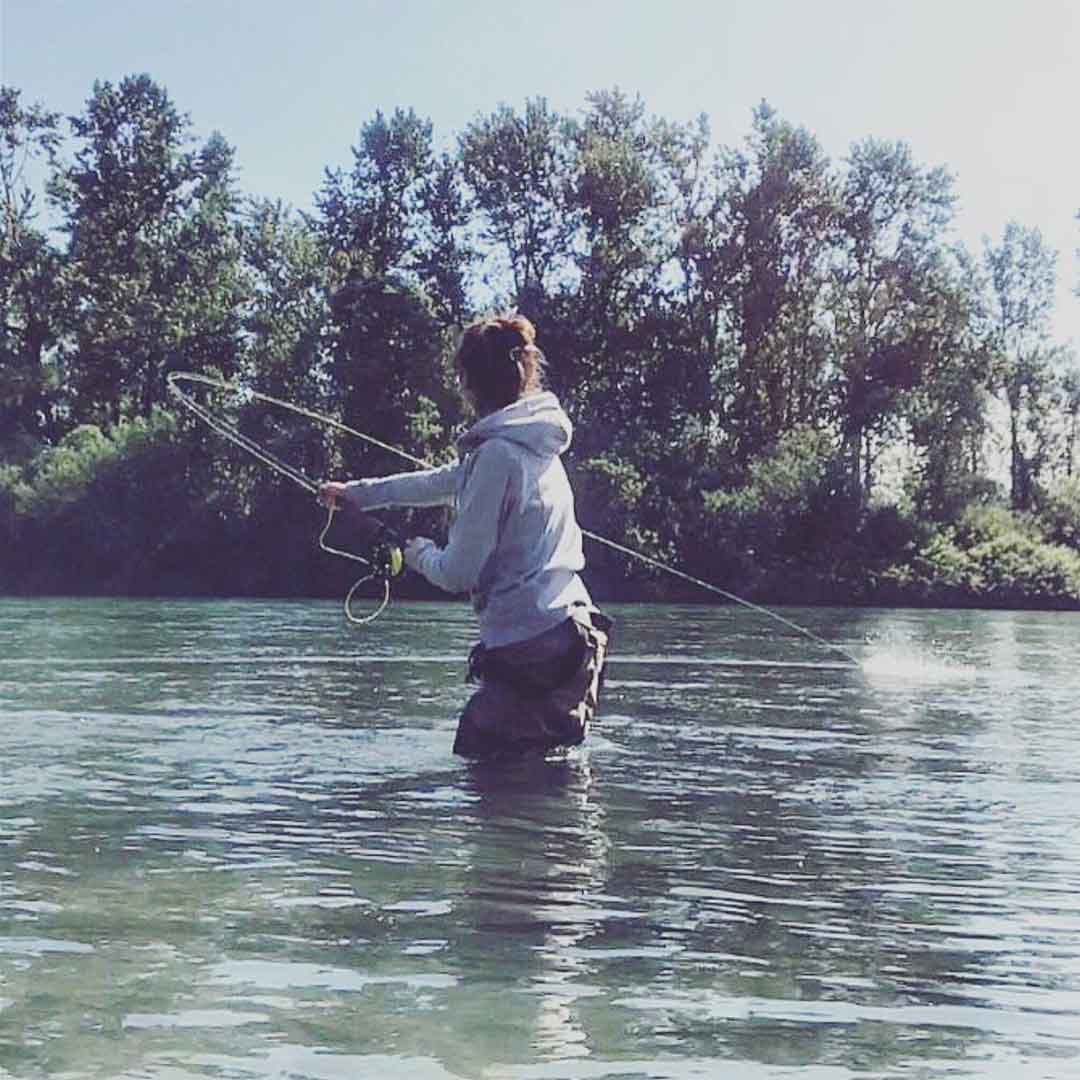 Home Is Where Your Heart Is – By Jesse Paulsen.
Fishing (and now hunting) isn't just a hobby for me; it's a lifestyle. You would know this even more so if you walked into my apartment.
For over 5 years I have rented a tiny little basement suite in White Rock, BC. This has been my very first apartment and has truely turned into my own place to call home. It's barely a 1-bedroom, with a tiny kitchen that's practically a hallway, a bathroom that is only big enough to have a shower stall instead of a full tub, and a living room area that functions as a TV entertainment room/dining room/fly tying room/gear drying area/rod storage area/archery range.
I chose to continue to live here not only because it's a safe neighbourhood & I love living so close to the ocean and beach, but also because my landlords are amazing and I can actually afford my rent — which in turn, allows me to enjoy British Columbia and afford to do the things I love most in the most beautiful place = fishing.
When I first moved in 5 years ago, I had this vision in my head that I was going to have this cute & well-put-together apartment that you see on TV shows or Pinterest. Needless to say, that vision was a lot harder to achieve for me than most. My first problem was that I lived in such a small space, with a lifestyle that required a lot more space than I could afford. My lifestyle also doesn't pair well with white couches and fancy furniture. Instead, it screamed plaid and camouflage. It was hard to work around those challenges while trying to keep my apartment from looking like a complete man cave.
I decided that there had to be a way to find a happy medium. So I worked hard at finding ways to tastefully incorporate my fishing and hunting lifestyle into my apartment decor and functionality, while still looking (and smelling) like a cozy apartment out of a magazine.
Tip 1: More than one purpose
Most of my furniture that I bought serves as more than one purpose. This not only works well in a small space, but also works well to hide fishing and hunting clutter or things you don't want as a mess all over. For example: My couch footrest is also a massive storage box when you take off the top cushion. It hides a lot of things that I don't want cluttering up all over, such as fly tying supplies, extra fishing gear, arrows for my bow, etc. In my bedroom, I use baskets on all my shelves to hide away all my hunting and fishing clothes, as well as curtains in front of a closet organizer, to keep them out of sight and everything looking tidy.
Tip 2: Fishing photos without the redneck feel
I wanted to have some of my most cherished fishing photos and items on display on or around my fireplace, but I didn't want it to all end up looking like a redneck display complete with a talking bass fish. So, with a little help from Pinterest, I created a really cozy and clean display, complete with various photos of my fishing trips as well as a few black and white photos of my parents fishing and my grandparents fishing (their photo was taken of them in 1942 fishing together!), and some of my artwork and wood burnings. I also made homemade mason jar lamps using mini led "fairy lights" that you buy at Michaels craft stores. Those things, combined with a bunch of candles scattered around, really make my apartment look and feel so much more cozy and feminine.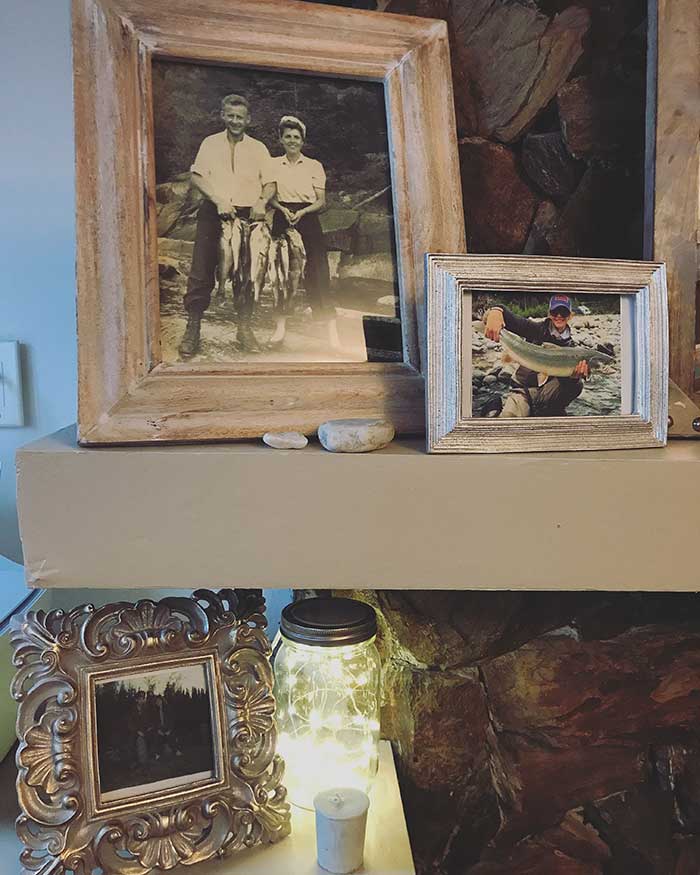 Tip 3: Blankets and throw pillows
I LOVE a lot of blankets and pillows. I use a lot of throw pillows and blankets all over my apartment because it's chillier in the winter being a basement. They also making everything look and feel so much more inviting. Plus, they are easy to wash! I opted to not have white or light coloured furniture due to the nature of my lifestyle being messier than most, but I love all of my cozy white blankets and pillows because I can always just throw them in the wash if they get dirt on them, smelling a little like roe, or covered in feathers. One of my newest & most favourite pillow is my Hook & Vice throw pillow, which just add's to my already "outdoors" theme.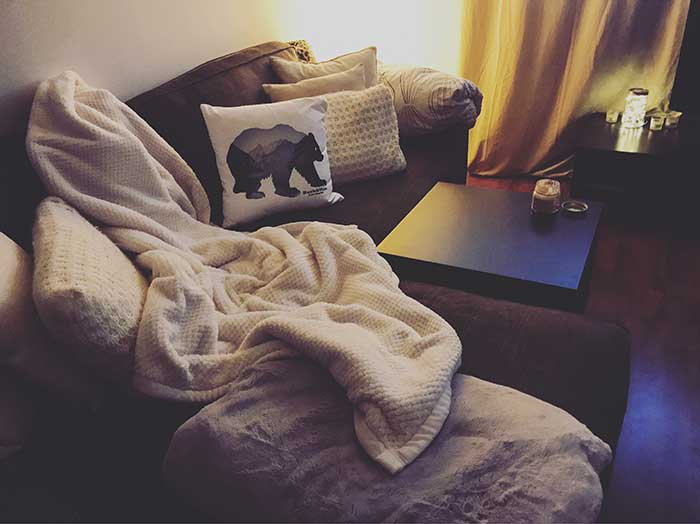 Tip 4: Neat and organized
I tie all my flies on my dining room table but I actually keep the table completely spotless. I don't have the luxury of having a separate space to tie in. So, I have to keep it clear and clean or else feathers end up everywhere. To accommodate this, right now I have a separate chest of drawers that are all labeled neatly to store most of my fly tying materials. However, my next project is to find an antique roll-top desk to replace my dining table. It will act as a fancier piece of furniture, but to also serve as a proper tying desk that hides everything. This will be great so I don't have to necessarily clean up after every single fly I tie! I want to restore and paint the desk with an antique finish to match the rest of my apartment.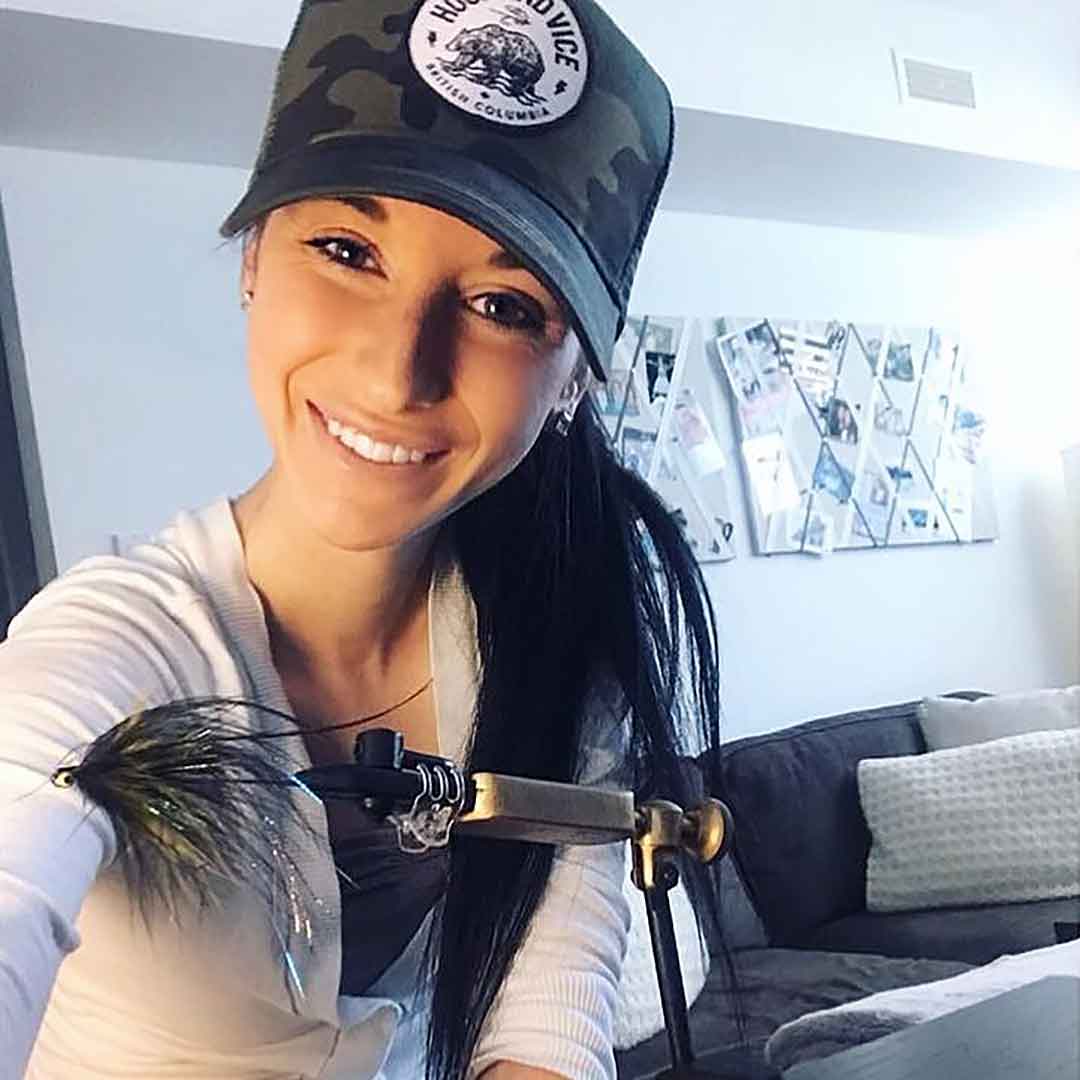 Tip 5: "Snuggle" scent
My biggest pet peeve is my apartment smelling like fish, or anything related to fishing. This is not easy to prevent with having to dry out all my waders and gear in a hallway right in the middle of the apartment. To keep this from happening, I use Glade  plug-in's in the "Snuggle" scent. I cannot speak more highly about these handy air fresheners! Honestly, they work wonders and they make my entire apartment smell like clean laundry fresh out of the dyer. They also last quite a while if you have the setting on low, which is more than strong enough to fill the air in such a small space.
Also, I do recommend hosing down all of your gear with the garden hose before bringing it all inside to dry, especially if you live in a small space. This does help eliminate some of the leftover odours from the river.
I hope that some of these tips and tricks are helpful for anyone in the same shoes as me, living in a small space with a lifestyle.
Tight lines + stay wild, ox. – Jesse
Jesse Paulsen
Born & raised in a very, very small town in Northern Ontario and moved to BC in 2011. She has been living her wildest dreams ever since. Role model to all the girls who aren't afraid to run with the boys. Avid fly fisherman and fly tier, Jesse is an all around rad chick. Her favourite Hook And Vice cap is the Traditional Camo Trucker – Bear.
Follow Jesse on Instagram at: https://www.instagram.com/jessepaulsen
SaveSave
SaveSave
SaveSave
SaveSave
SaveSaveSaveSaveSaveSave
SaveSaveSaveSave
SaveSave